Facilities and Operations
Expiration: May 14, 2023. There are no further extension periods remaining.
Portable Classroom Demolition
OECM's Portable classroom demolition agreements offer comprehensive safe and professional demolition services to a variety of structures and challenging projects. Our suppliers are experienced professionals who will guide you in the proper abatement, demolition and site remediation approach following all governing regulations and health & safety protocols.
The processes involving removal and disposal are environmentally responsible and are completed in accordance with Ministry of Labour and Ministry of Environment Regulations and Guidelines.
Awarded Supplier Partners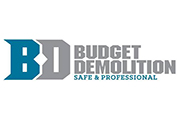 North East (partial), North West, West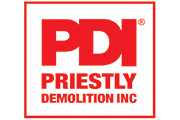 Central, East, North East (partial)
What You'll Get
Benefits
Full or partial demolition and deconstruction services
A clean and hazard free demolition site
Pre-demolition inspections and cost evaluation
Skilled strategic and emergency demolition services
Protected and maintained locations of existing utility lines.
Projects are adherent to all applicable municipal, provincial, and federal requirements.
On-site and off-site demolition, removal and disposal of portable classroom units
Products and Services
Demolition Services
Educational Webinars
Modular Structure Demolition
Portable Classrooms
Sector Availability
College
Family and Community Services
Government Ministry/Agency
Municipal and Related Services
School Board
University
Choosing Your Supplier
Two suppliers were successfully awarded for the Portable Classroom Demolition Services Agreement. This agreement has been awarded by zone. Clients must only contact the supplier specified in their particular zone. For the Northeast zone only, supplier award has been identified by agency.
To truly gain a competitive advantage, OECM suggests you consider working with a single strategic supplier partner for core requirements, wherever possible. This approach ensures a strong, value-added relationship with many advantages, including:
• exceptional supplier responsiveness;
• improved interoperability;
• time and cost-saving process improvement;
• use of common platform;
• access to training… and more.
Remember, OECM is available to support you in your decision-making.
Related Events
June 7, 2018
2:00 pm – 3:00 pm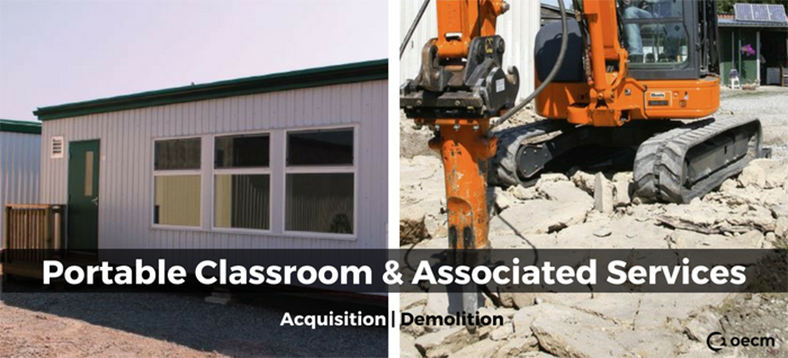 Event Type: Information Session
Category: Facilities and Operations
View Event
Sign In / Create New Account
New Users
Registering provides you with many benefits, such as access to
Products and Services Management
Watch List
Saved Categories
Agreement History
Register Today
Password Reset
If you have forgotten your password, click the "Reset Password" button above. OECM will send instructions to the indicated email address.
Don't yet have an OECM user account?
Register today.