Office Stationery, Supplies and Services
Expiration: December 20, 2023. OECM has the option to extend the Master Agreement for two additional one-year periods.
Small Office Desktop Printers and Related Services
OECM's Small Office Desktop Printers and Related Services agreements provide access to a wide range of standalone or networked OEM print products and related services to meet all your print requirements.
Awarded Supplier Partners

   Click on an awarded supplier partner's name, ordered alphabetically in the column on the left, to view complete supplier details, contact information, zones serviced, as well as relevant agreement documents including the Master Agreement (MA), Customer-Supplier Agreement (CSA), price lists, and other related materials, as applicable.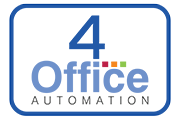 OEMs Include:
Kyocera, Lexmark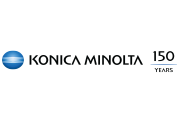 OEMs Include:
Konica Minolta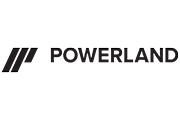 OEMs Include:
Brother, HP, Lexmark
OEMs Include:
Brother, HP, Lexmark, Xerox
What You'll Get
A variety of print product solutions
Monochrome and Colour, Single Function and Multi-Function small office desktop printer products with capabilities for printing on both Letter (8.5 x 11 inches) and Legal (8.5 x 14 inches) sizes
All products include standard base model features, such as:

Default black-and-white settings enabled at the time of installation;
Automatic Duplexing;
Colour scanning capabilities (for colour models);
Electronic sorting or collating;
Print/copy/scan/fax capabilities for multi-function models and print only for single function models;
Security features including 256-bit encryption; network authentication; and secure print, scan, email and fax receive;
Selectable USB port functionality; etc.

Optional additional features, including, but not limited to; ability to add additional paper trays with multiple capacities; automatic reduction/enlargement (for multi-function models); automatic document feeder (for multi-function models); additional security features; asset tracking software; and more
Network ready products that are able to fully integrate with print administration systems and meet various IT requirements
Efficient customer support and other related services
Access to a variety of Related Services, including, but not limited to:

Standard OEM Product Warranty
Extended Product Warranty on upfront purchases and a Cost Per Page (CPP) model including break/fix repair and toner replenishment
Repeat Call Resolution
Managed Print Services
Professional Services including testing and installation
Access to printer and accessories catalog

Effective customer support, functional and technical training and assistance, and maintenance services
Pricing that helps you save money!
Highly competitive pricing with fixed maximum pricing
Optional Second Stage Selection Process to help you achieve more savings through volume purchase
Products and Services
A4 (8.5 x 11 inches)
Colour Printers
Extended Product Warranty
Legal (8.5 x 14 inches)
Managed Print Services
Monochrome Printers
Multi-function
Professional Services
Repeat Call Resolution
Single function
Small Medium and Large workgroup Printers
Standard OEM Product Warranty
Training
Sector Availability
College
Family and Community Services
Government Ministry/Agency
Healthcare/Hospitals
Municipal and Related Services
Other
School Board
University
OEMs Available
Brother
HP
Konica Minolta
Kyocera
Lexmark
Xerox
Project Advisors
Algoma District Service Administration Board
Grey County
Health Sciences North
Peel District School Board
Riverside Health Care Facilities
Toronto Catholic District School Board
Toronto District School Board
York Catholic District School Board
York Region District School Board
Choosing Your Supplier
To truly gain a competitive advantage, OECM strongly believes it's advantageous for you to work with a single strategic supplier partner, for core requirements, wherever possible. This approach ensures a strong, value-added relationship with many advantages, including exceptional supplier responsiveness; improved interoperability; time and cost-saving process improvements; and more.

And remember, OECM is always available to help you analyze your needs to meet your short, medium and long-term goals.
Related Events
January 28, 2021
2:00 pm – 3:00 pm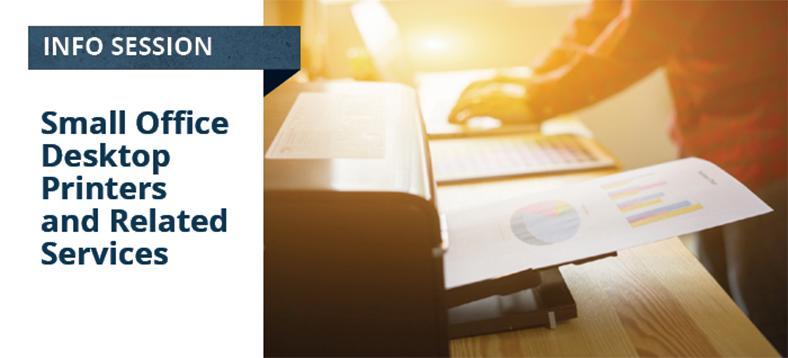 Event Type: Information Session
Category: Office Stationery, Supplies and Services
View Event
Feedback
SRP Customer Satisfaction Survey
As a valued customer with direct purchasing experience with our Supplier Partners, your feedback in the Supplier Recognition Program is crucial. Customer feedback is one of the focus areas used for SRP evaluations and survey (Net Promoter Score, NPS) is used for a customer feedback mechanism. The survey includes the list of suppliers who are eligible to participate in each year's SRP. Survey result will be collected and shared back with the supplier partner by OECM.
Recommended Agreements
Sign In / Create New Account
New Users (Eligible Customers Only)
Registering provides you with many benefits, such as access to
Products and Services Management
Watch List
Saved Categories
Agreement History
Register Today
Password Reset
If you have forgotten your password, click the "Reset Password" button above. OECM will send instructions to the indicated email address.
Don't yet have an OECM user account?
Register today.