Information Technology (IT) Solutions
Expiration: August 31, 2022. This agreement has no further extension periods remaining.
Software Defined Wide Area Network (SD-WAN) Solutions
The SD-WAN agreements provide access to SD-WAN appliances, services, accessories, and more, to help modernize your IT infrastructure and cost-efficiently enable the digital transformation of your network. Our supplier partners offer SD-WAN appliances from top-tier original equipment manufacturers (OEMs): Cisco Meraki, Fortinet, FatPipe, and Palo Alto.
Awarded Supplier Partners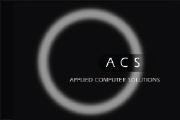 OEMs Include:
Cisco Meraki
OEMs Include:
Cisco Meraki

OEMs Include:
Cisco Meraki
OEMs Include:
Cisco Meraki
Key Contact:
Keith Cabrera
Ontario Government Contract Specialist
(416) 583-7598
oecm@softchoice.com
Please note that the email address contact above can respond to your customer service requests, product information and pricing inquiries.
No Suppliers..!
What You'll Get
Benefits
Virtual and physical SD-WAN appliances
SD-WAN security appliances
Integrated SD-WAN and security appliances
Maintenance and support – including hardware replacement and optional training services upon request
Software licensing and management
Accessories – and more.
Products and Services
CISCO
FatPipe
Firewall
FortiGate
Fortinet
Meraki
Network Security
Palo Alto
SD-WAN appliance
Software Defined WAN
OEMs Available
Cisco Meraki
FatPipe
Fortinet
Palo Alto
Project Advisory Committee Members
Conseils Scolaires de langue Francaise de l'Ontario
Greater Essex County District School Board
Upper Grand District School Board
Wellington Catholic District School Board
Sign In / Create New Account
New Users
Registering provides you with many benefits, such as access to
Products and Services Management
Watch List
Saved Categories
Agreement History
Register Today
Password Reset
If you have forgotten your password, click the "Reset Password" button above. OECM will send instructions to the indicated email address.
Don't yet have an OECM user account?
Register today.