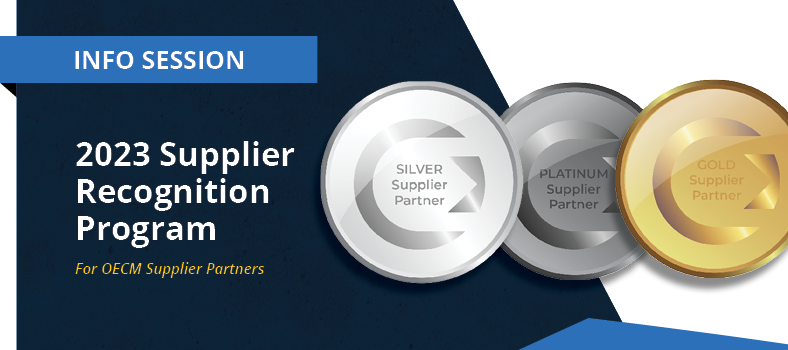 As part of our continuous efforts to bring you greater value while supporting our supplier partners, OECM is pleased to announce our 2023 Supplier Recognition Program ("SRP"). The SRP aims to acknowledge top-performing supplier partners for their exceptional service and overall value to OECM customers.
In this webinar, we will provide our supplier partners with information on the 2023 SRP.

Join us to learn about:
Overview & Objectives of the SRP
2023 SRP Details
Scoring Methodology & Framework
Recognition & Benefits
Next Steps
OECM Contact: For more information, please contact our dedicated Customer Support Team at customersupport@oecm.ca or 1-844-OECM-900 (1-844-632-6900).