Strategic Sourcing
OECM conducts procurement in a fair, open, transparent, and competitive manner in compliance with the BPS Procurement Directive and other Trade Agreements, including the Canadian Free Trade Agreement (CFTA), and the Comprehensive Economic and Trade Agreement (CETA).
OECM's Sourcing Process
OECM's sourcing process is compliant with the Broader Public Sector (BPS) Procurement Directive and other trade agreements. We encourage our customers to represent the needs of their organizations by getting involved in the sourcing process.

Information gathering, Committee creation, procurement strategy development, etc.




Pre-notifications, RFx strategy development, drafting, review and finalization.




RFx publication, information sessions, Q&A and closing.



Conducting various evaluation stages, Committee consultations and results updates.




Notify preferred proponents and finalize agreements, hold debriefings, launch agreements.




Ongoing business reviews, performance monitoring and evaluations, price audits, and more.


Planning
Gather data and research the scope of products and/or services
Perform supplier and client consultations
Engage customers to create an Advisory Committee for the project
Develop a procurement strategy
Posting
All RFx notices are published on MERX™ and Biddingo. OECM uses the Ontario Tenders Portal (OTP) Jaggaer to post all RFx.
Hold information session, if applicable
Facilitate question and answer period (two rounds), if applicable
Issue final addendum and Q&A documents
Post a closing notification
Close RFx
Evaluation
Develop evaluation material
Train Evaluation Committee
Perform RFx evaluation stages
Hold consensus meeting, if applicable
Complete the remainder of the RFx evaluation stages
Inform the Advisory Committee and Evaluation Committee of the overall evaluation results
Award
Seek approval to award RFx with supporting documents
Write the agreements
Notify the preferred proponents
Finalize the agreements with the preferred proponents
Execute agreements
Launch the agreements for clients to access
Send the letters of regret and offer debriefing sessions with unsuccessful proponents
Hold debriefing sessions
Advisory Committee Wrap-up Session
Agreement Management
Developing and identifying savings and value
Conducting ongoing business reviews with supplier partners to resolve issues
Evaluating and monitoring performance objectives proactively through KPIs and SLAs
Effective negotiations on customers behalf through the term of the agreement
Establishing risk mitigation and management strategies
Regular price audits
Knowledge sharing
Learn more about OECM's Contract and Supplier Relationship Management services here.
Get Involved
Participate in the Sourcing Process
Become a Project Advisory Committee Member
Represent your organization and network with like-minded industry professionals by participating as a Project Advisory Committee Member on an upcoming sourcing project. Customers share valuable insights about their organizations' business needs shaping the agreements added to the OECM Marketplace by providing:
Spend and usage data to forecast the potential scope of the project
Subject matter expertise on the requirements for specific products and services
Input into the overall sourcing strategy and evaluation criteria
Project Advisory Committee Members can also participate in supplier consultations held in the early stages of the project, to gain insights into what the market has to offer (participation is optional).

A typical project consists of approximately three teleconference meetings, ranging from one to two hours. These meetings take place over three to five months, depending on the complexity of the project.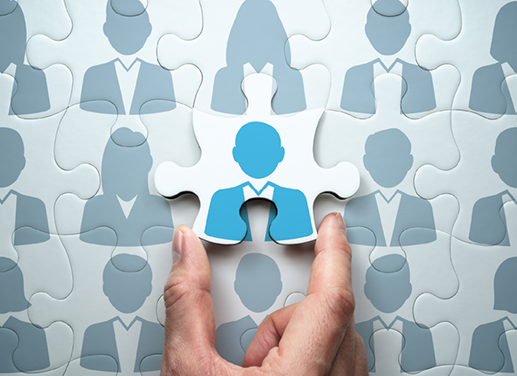 Join a Sourcing Project Evaluation Committee
Once the RFx is posted, an Evaluation Committee is formed to review and evaluate supplier proposal submissions. Members of this committee include Project Advisory Committee Members, and other customers who have an interest in the specific products, services and suppliers. Evaluators are trained to ensure a consistent approach to evaluating and scoring supplier proposals. After compiling each evaluator's scores, OECM holds a Review Meeting, during which the evaluators discuss their ratings of proposals.
The time commitment required by an evaluator will vary depending on the number of proposals received. Typically, this will include a one-hour training meeting in addition to a half day to one day review meeting.
Get Started
Volunteer to become a Project Advisory Committee Member or Evaluator for one of OECM's upcoming agreements by contacting the Sourcing Lead listed in Upcoming Agreements.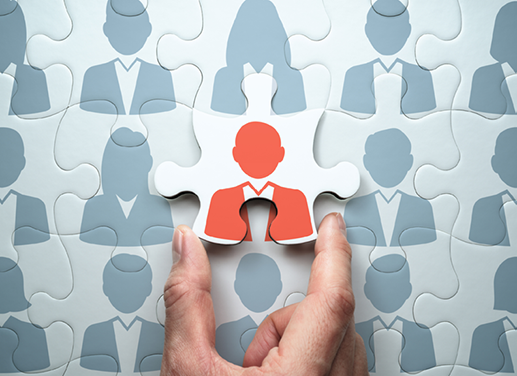 Broader Public Sector (BPS) Procurement Directive
The Broader Public Sector (BPS) Procurement Directive, issued by the Management Board of Cabinet, sets out procurement rules in the purchase of goods and services, by BPS organizations in Ontario, using public funds.
It improves accountability and transparency for procurement decisions and processes and maximizes the value that BPS organizations receive from the use of public funds.
OECM and the BPS Procurement Directive
Every sourcing initiative undertaken by OECM is in compliance with the BPS Procurement Directive.
Want to know more?
More information about the BPS Procurement Directive can be found on the Ministry of Public and Business Service Delivery Supply Chain Ontario website.
Who does the Procurement Directive apply to?
The BPS Procurement Directive applies to all designated BPS organizations under the Broader Public Sector Accountability Act, 2010, such as:
every hospital;
every school board;
every university;
every college of applied arts and technology and post-secondary institution in Ontario;
every approved agency designated as a Children's Aid Society (CAS), under subsection 15 (2) of Part I of the Child and Family Services Act;
every community care access corporation (CCAC);
every corporation controlled by one or more designated broader public sector organizations that exists solely or primarily for the purpose of purchasing goods or services for the designated BPS organization or organizations;
every provincially funded organization that received public funds of 10 million dollars, or more, in the previous fiscal year of the Government of Ontario;
every organization that is prescribed for the purposes of this definition.
Trade Agreements
OECM sources in a fair, open, transparent and competitive manner, in compliance with the BPS Procurement Directive and other Trade Agreements, including the Canadian Free Trade Agreement ("CFTA"), and the Comprehensive Economic and Trade Agreement ("CETA").
OECM compliance with Trade Agreements