Our Supplier Partners
Who are our supplier partners?
Our supplier partners consist of a broad cross-section of companies, ranging from local, family-run businesses to global brands, all of which provide high quality, competitively priced products and services. All our supplier partners have passed our rigorous, open, fair and transparent procurement process. All current supplier partners are showcased in our Marketplace.
Supplier Partnership
There are numerous benefits to doing business with OECM and clear advantages to becoming a supplier partner. These include: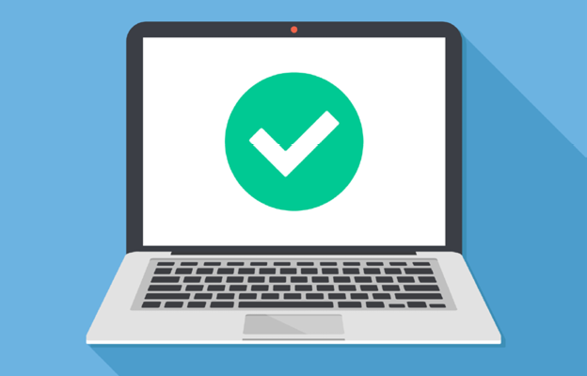 Access
Expand your market by providing your OECM contracted products and services to Ontario's education sector and other BPS organizations.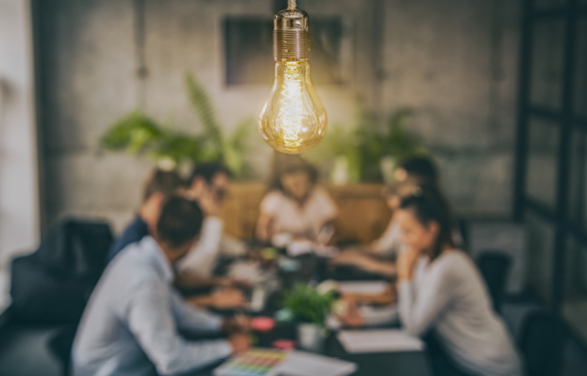 Collaboration
Take advantage of OECM's collaborative sourcing process and get support in promoting your products and services to the sector. OECM will be your partner in managing contracts with our customers to ensure effective collaboration amongst customers and suppliers.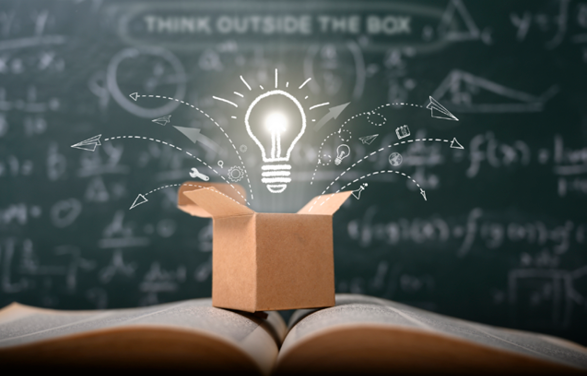 Innovation
Showcase your expertise with leading edge and emerging technologies, products, services and practices.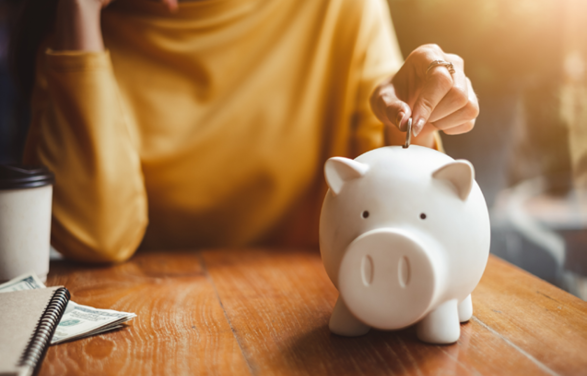 Savings
Reduce your costs by responding to fewer sourcing competitions (e.g. one RFP accessed by all of our customers versus multiple individual RFPs).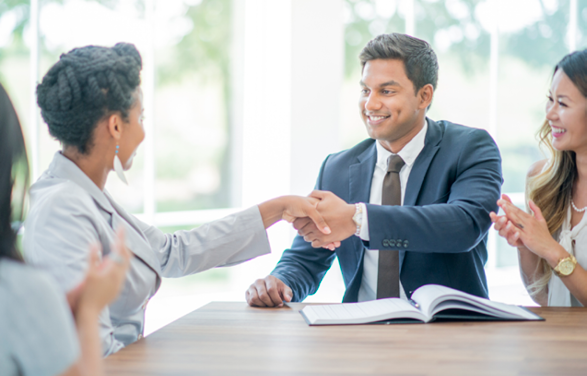 Service
Showcase your commitment to service excellence by providing a high value customer experience to Ontario's BPS.
How it Works
Get Started as a Supplier Partner
OECM's sourcing process is rigorous, open, fair and transparent to ensure compliance with the Broader Public Sector (BPS) Procurement Directive and the trade agreements.
OECM posts all RFx on the Ontario Tenders Portal (OTP) Jaggaer with notices of opportunities posted on MERX™ and Biddingo. In order to be considered as an OECM Supplier Partner, you must be a successful proponent resulting from the RFx process. More information on the OECM RFx Process can be found here.

1

Submit Your RFx Response

Submit your response to OECM's RFx through Ontario Tender Portal (OTP) Jaggaer.

For upcoming projects, please monitor MERX™ and Biddingo for supplier consultation requests by OECM. To be considered in the RFP process, all suppliers must submit their proposal before the closing date/time as posted in OTP Jaggaer. At the RFP closing time, OTP will close supplier access to the RFP.

2

Review of your RFx Response

Once the RFx closes, all responses are rigorously reviewed and evaluated to determine which suppliers can provide the best product and service, competitive pricing, customer service and overall value to OECM customers.

3

Sign a Master Agreement

Successful supplier partners are invited to sign a Master Agreement with OECM to facilitate the provision of their products and services to our customers.
Gain Recognition
2023 Supplier Recognition Program
OECM's Supplier Recognition Program (SRP) is one of the first recognition programs in Ontario's public sector, and we are proud to introduce this offering to our Supplier Partners.

OECM is pleased to announce our 2023 Supplier Recognition Program ("SRP") to acknowledge top-performing supplier partners for their exceptional service and overall value to OECM customers.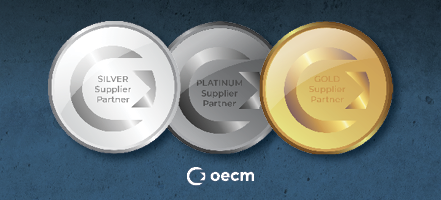 The SRP aims to drive long-term performance improvements by recognizing and motivating supplier partners to deliver continued savings, value, choice, and service to our customers.
The SRP in 2021 and 2022 were a step in strengthening OECM's relationships with supplier partners and driving greater performance. Building on the success of the 2021 and 2022 Supplier Recognition Program, OECM will objectively evaluate supplier partner performance through the 2023 SRP using an open, fair, and transparent framework.
SRP Guidebook
Participating supplier partners will be provided a Supplier Recognition Program Guidebook* featuring a detailed overview of the 2023 SRP, including a breakdown of the scoring methodology, framework for supplier partner evaluation, recognition categories and accompanying benefits. Performance, savings, value, and customer satisfaction are among the factors weighted to score each supplier partner. Based on resulting cumulative scores, OECM will recognize supplier partners in one of three categories: Platinum, Gold, and Silver. The 2023 SRP results will be published in April 2024.
Should you have any questions about the 2023 SRP, please contact your designated Supplier Relationship Management team. Thank you in advance for your support and ongoing commitment to OECM customers. We look forward to continuing to build upon our partnerships!
*Note, some criteria may need to be altered based on agreement category and/or the award period. Specific details will be provided to each supplier.
2023 SRP Tip Sheet
As a participating supplier partner in OECM's 2023 SRP, your goal is to excel in the key areas of focus for evaluation. These five areas, as applicable to the Agreement's category you are awarded in, are Supplier Partner Performance, Generated Savings and Value, Proposal Submission, and Agreement Performance.
To help you on this journey, here are some general tips for participating in the 2023 SRP and improving performance.
General Tips
Easy ways to earn full marks

Submit reports on time!
Keep track of critical dates and ensure that you submit your documents on time. Failure to submit your documents by the designated due date will impact your SRP ranking for 2023. Please refer to the reporting requirements within your Master Agreement for more information.
What do I need to submit?
Spend Reports, KPI Reports, CRF Payments, Second Stage requests, and Fully Executed CSA's (within 30 days of execution).*To see when your respective reports are due, please refer to your Master Agreement*

Read the Guidebook!
The guidebook is a "one-stop-shop" to understanding OECM's 2023 Supplier Recognition Program, how it works, and how you can get involved as well.

How can I get the guidebook?
Your supplier relationship management team will provide you with a copy of the guidebook. If you do not have a copy, please reach out to your designated Supplier Relationship Manager to obtain a copy.

Talk to the OECM team! Do you have a question about the SRP Program? Do you have a question about your current performance? At OECM, we want our supplier partners to be doing the best they can. Should you ever need assistance with your current Supplier Recognition Program performance, feel free to reach out to your respective OECM representative, and we will be happy to assist.
2022 Supplier Recognition Program Results
Congratulations to the awarded Supplier Partners who have received recognition in the 2022 Supplier Recognition Program, including 44 Platinum, 59 Gold, and 52 Silver award recipients.
Thank you for your dedication to providing our customers with savings, value, choice, and exceptional service.
Code of Conduct
OECM's Marketplace of products and services is constantly growing, and so too, are our partnerships with a broad cross-section of supplier partners. To build upon these partnerships, OECM has introduced a Supplier Code of Conduct (SCC). Based on OECM's core values, the SCC has been developed to ensure that all supplier partners adhere to a set standard when conducting business in the OECM Marketplace.

By promoting these standards and applying measures to ensure compliance, OECM demonstrates its intention to partner with suppliers that operate in a manner that is congruent with its core values.
For more information, please contact supplierpartner@oecm.ca.
Search Suppliers
As OECM's Marketplace of products and services grows so does our list of supplier partners.
Supplier Outreach Opportunities
Last Updated: May 31, 2022
As part of our ongoing efforts to support our supplier partners and promote the OECM Marketplace, we have outlined a calendar of events where we may be in attendance. These events provide great opportunities for jointly coordinated marketing activities. If there are any relevant sector events that you are planning to participate in or attend this year, please contact supplierpartner@oecm.ca to let us know.
2022 Conference & Outreach Opportunities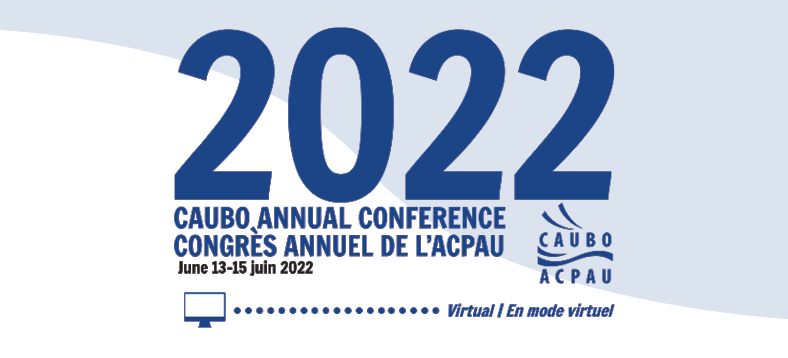 Event Type: Conference
Category: Education Sector Procurement Universities
View Event