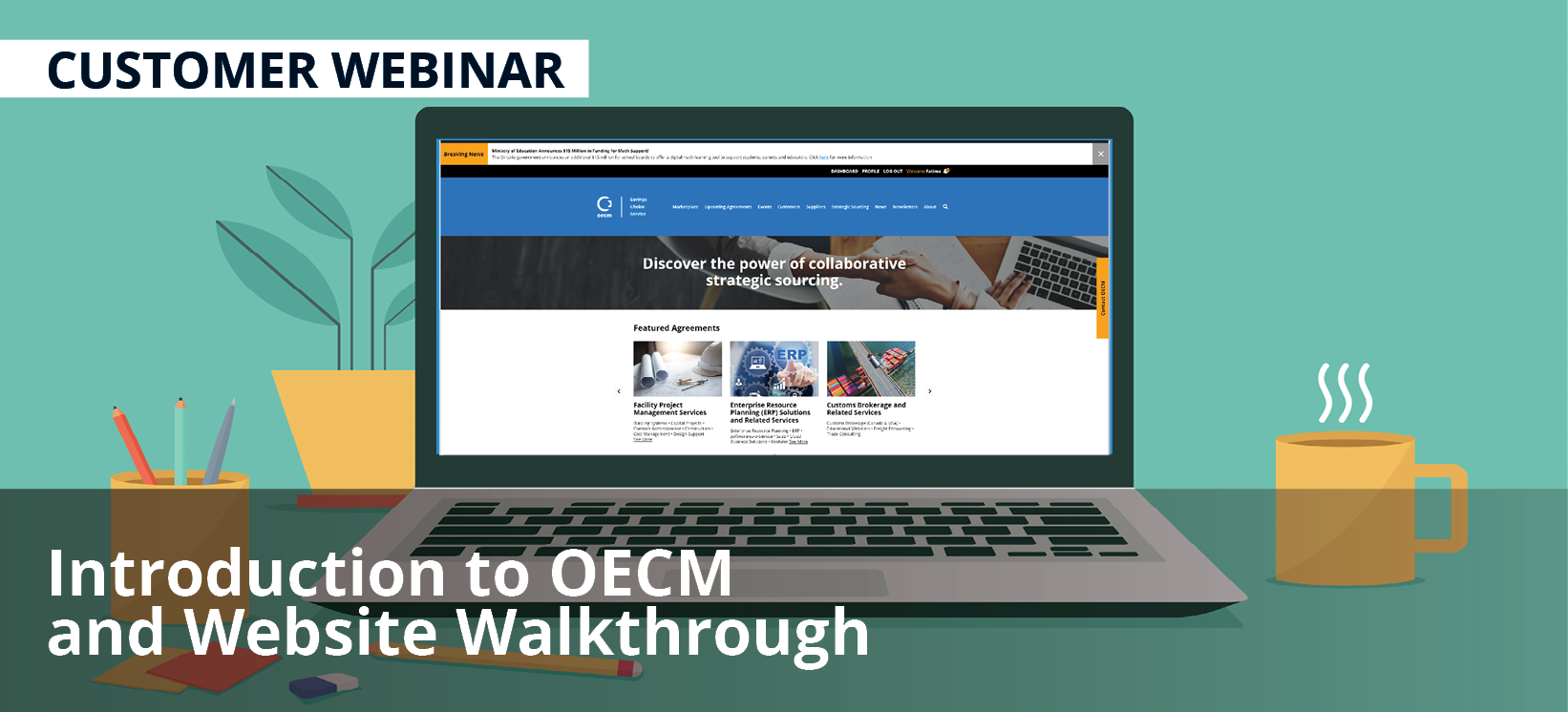 Did you know that OECM's Marketplace features 80 active agreements, and has several sourcing initiatives underway? Do you have new members that have recently joined your team and are not sure how to start leveraging OECM's Marketplace, or have existing members that may need a refresher?
Join us for an interactive webinar with members of OECM's dedicated Customer Support Team to learn about getting started with OECM and navigating our improved website for an enhanced user experience.
Update: Supplier Recognition Program (SRP) webinar!
The Supplier Recognition Program (SRP) introductory webinar slated for March 30, 2023, has been canceled. Information about OECM's SRP will be provided during this webinar on March 28.
Join us to learn more about the following:
How to get started – easy access, no membership fees, and no spend commitment required
Strategic sourcing process, compliance to BPS directive and other trade agreements
Advantages and the value-adds OECM provides its customers
Contract management and supplier relationship management
A step-by-step walkthrough of OECM's new website and customer portal
New sourcing initiatives that are underway or upcoming
Introduction to the Supplier Recognition Program (SRP)
Tips on how to utilize Customer Supplier Agreement (CSA) templates, issue second stage requests, and more! 
Q&A: Time will be allocated for attendees to ask questions!