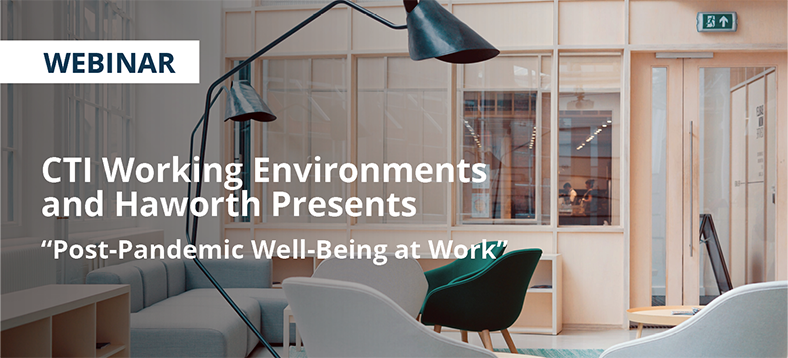 On behalf of CTI Working Environments, and in collaboration with Haworth, OECM invites you to the Post-Pandemic Well-Being at Work webinar. This virtual event will explore the several health challenges of working through the pandemic, and strategies to minimize the impact on employees.
Join this webinar for details on:
How working during and after the pandemic will impact the health and well-being of people, and cause illness, grief, heightened anxiety, and increased mental health challenges
How organizations need to adapt and address some of these health challenges
What kind of critical workplace resources would organizations need to provide to mitigate the effects on their workforce?
Best practices and strategies for supporting employee mental health
OECM Contact: For more information, please contact our dedicated Customer Support Team at customersupport@oecm.ca or 1-844-OECM-900 (1-844-632-6900).