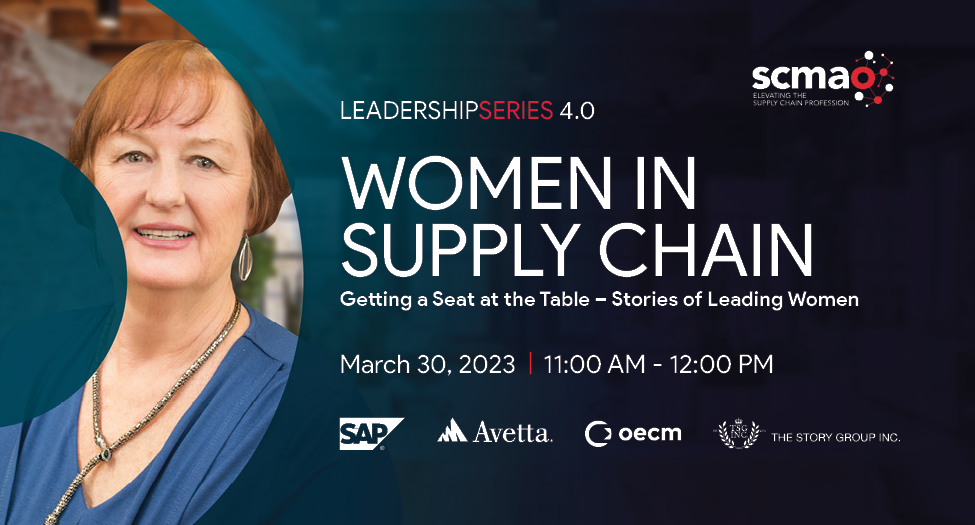 OECM will be attending and presenting.
Webinar Topic: Leadership Panel: Stories of Leading Women
Date/Time: March 30, 2023 11:05 a.m. – 12:05 p.m. (EST)
Location: Virtual Event
Other Panelists:
Anna Petrova
VP, Supply Chain, The Kraft Heinz Company
Maya Walker
General Manager, Procurement, Canada Post
Moderator:
Darcy MacClaren
SVP & Head of Digital Supply Chain Sales, SAP North America
Description:
For many business women, a seat at the table is a hard-earned symbol of success. A seat at the table means you have an opportunity to have your voice heard. It means you are seen, understood and valued. However, we also know many women are disappointed when they get there. The table falls short of expectation and influence.
OECM's very own Karen Owen, Vice President of Supply Management and Customer Relations, will be amongst other leading women on this panel to discuss the importance of trailblazing women within the industry, how they make themselves heard in order to facilitate impact, and their hopeful achievements for the future.
More Details: Conference Website
OECM Contact: For more information, please contact our dedicated Customer Support Team at customersupport@oecm.ca or 1-844-OECM-900 (1-844-632-6900).