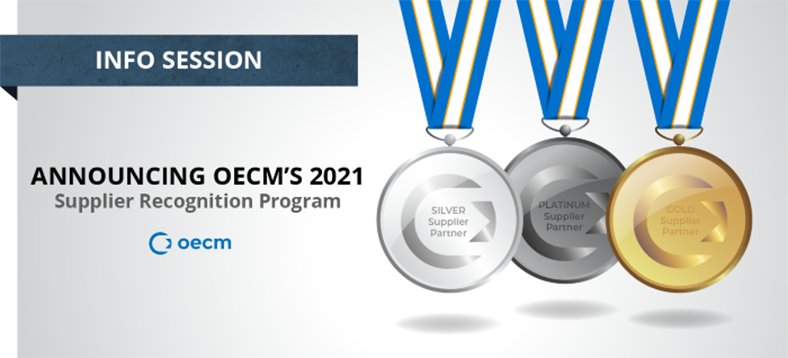 OECM Customers: please join this Information Session for an overview of OECM's 2021 Supplier Recognition Program ('SRP').
Topics covered include:
Objectives of the program: Why has OECM introduced the SRP? What value does the SRP program bring to OECM customers?
Key details about the evaluation period, timelines, and supplier partner participation
The scoring methodology and framework for supplier partner evaluation
Opportunities for customer feedback and engagement in the Supplier Recognition Program process, including supplier partner performance feedback
Overview of each recognition category for the participating supplier partners (Platinum, Gold and Silver)
*Please note that the "Customer Feedback" criterion has been removed from the 2021 SRP.
OECM Contact: For more information, please contact Pooja Nagra, Director, Supplier Relationship Management at  pooja.nagra@oecm.ca.