Inside the Doors of OECM: Meet the Sourcing Team!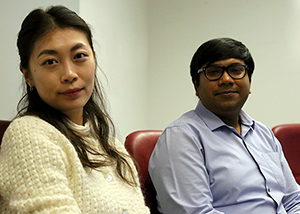 Led by Rupa Gill, OECM's Strategic Sourcing team oversees our collaborative procurement process, from strategy and planning to RFx development, posting, evaluation and award. The Sourcing team works collaboratively with the Supplier Relationship Management (SRM) and Customer Relationship Management (CRM) teams to deliver service that is consistent, accessible and responsive, supporting OECM's customer-centric service delivery model.
Aila You and Shouvik Roy are Senior Managers on the Strategic Sourcing team.
We asked them to tell us a little about their roles and what they take care of on a day-to-day basis at OECM.
"We both play lead roles in the Strategic Sourcing Solutions Group, with a focus on building and refreshing OECM's Marketplace to offer a wide range of competitively priced products and services that help drive value for money for our customers, from the education sector to Broader Public Sector (BPS) organizations. We focus on contributing to OECM's growth and sustainability strategy working closely with the Directors and the Managers across various functions within OECM. Our responsibilities include strategic sourcing and project planning, operationalizing the organization's vision and mission, resource management, team performance planning and management, advisory and team leadership."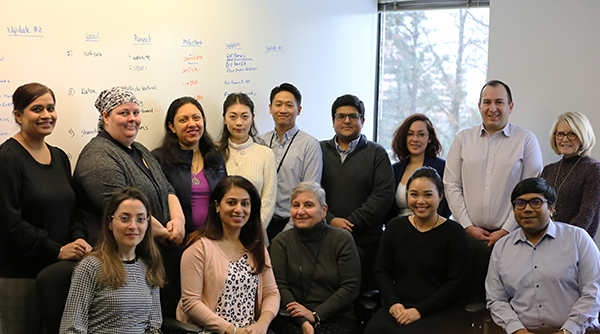 This past year OECM's Sourcing Team was proud to launch 16 agreements, including the Student Information Systems and Natural Gas Management and Advisory Services Agreements. As for 2020, the team has much in store, with plans to focus heavily on data analytics and business intelligence, enhance their use of technology, and continue with process improvements using Lean Six Sigma Technology.
Fun Fact! Strategic Sourcing Director Rupa Gill is also a certified yoga instructor who has been practicing and teaching for over 10 years.