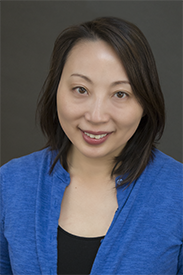 The data we leave in our digital footprint is revealing. For businesses, clusters of data can be transformed into intelligence that drives evidence-based decisions. For the broader public sector, where accountability is king, it is vital that purchasing decisions are driven by trends and data insights.
"Procurement professionals work with an overwhelming amount of data," explains Belinda Yu, Director of Finance and Corporate Services, and Business Intelligence (BI) lead with OECM. "Business Intelligence processes allow us to efficiently ingest raw data and extract the most valuable nuggets of information. With data analytics, we can demonstrate to our customers and key stakeholders in the public sector that we are making thoughtful procurement decisions."
While it is impossible to forecast with 100% accuracy, data analytics reveal the probability of a repeating trend and provide options for navigating uncertainties, mitigating risk, and creating efficiencies.
"Accuracy in demand forecasting builds confidence in our decisions," explains Yu. "By having the data analytics to support our decisions on upfront purchasing commitments, we have stronger negotiation power to lock in favourable contractual prices, terms, and conditions."

"One of the greatest lessons that we learned from the pandemic is the importance of procurement resilience and the need to have key supplies in stock for emergencies," she says. "Data and intelligence can help us build a model that strikes the right balance between efficiency and resilience."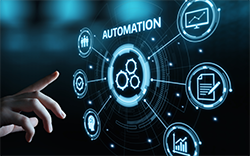 Visualization tools translate data insights
Communication with stakeholders in an easy-to-understand visual format is also important in business intelligence.
"There are a lot of powerful business intelligence visualization tools out there," explains Yu. "We can articulate, explain, and present ideas using different kinds of visuals, which makes the information easier to digest, especially when it comes to demonstrating value for money to a wide range of procurement professionals."
Data efficiency has proven to be a key aspect of longevity in the market.
Low-code or no-code application platforms allow OECM to capitalize on data harvesting, while also deploying automation with no significant investment required on expensive software and IT resources.
Earlier this year, OECM launched a low-code automation that monitors incoming monthly reports from its supplier partners and automatically sends deadline reminders to minimize delayed reporting. Instead of having a staff member who cross-checks the reports as they come in, this automation saves time and labour and reduces the chance of human errors.
"That robotic automation process has saved us at least 300 manual hours each year," remarks Yu, who believes that automation positively impacts the current strain of labour shortages. "Especially when it comes to the manual and repetitive tasks," says Yu, "I think there are a lot of opportunities to delegate these to software robots, which allows staff to concentrate on value-added activities that require human intelligence."
Empowered decision-making
OECM uses a decentralized analytics model, which means they equip and empower all employees within the organization with the ability to use business intelligence tools that can filter and analyze massive amounts of data to help make operational decisions aligned with OECM's overall strategic priorities. This gives them the advantage of being able to respond quickly to the supply chain environment and their customers' needs.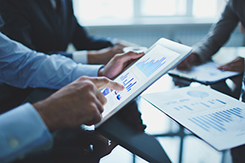 "Most of OECM's business intelligence projects are collaborative and involve many other business units across the organization," says Yu. "By having a cross-functional data team, we work together to encourage and empower staff to always use an evidence-based, decision-making process."
Yu acknowledges that Artificial Intelligence (AI) will play an increasing role in the world of public sector procurement, and challenges others to educate themselves on its many possibilities.
"I think the supply chain will continue to be challenged by very demanding market conditions," she says. "Environmental, Social and Governance (ESG), staff shortages, inflation, and cyber security are examples of areas where AI tools can help. AI tools can improve our accuracy in demand forecasting and efficiency and can also help predict future cyber-attacks and strengthen cyber defences."
For Yu, data sharing with strategic partners is a valuable tool for harnessing the full potential of Business Intelligence. "Technology is progressing rapidly, but the dream to build reciprocal data-sharing relationships with our partners can be easily fulfilled," she explains. "Sharing data now will make a world of difference for the future of procurement."
OECM recently entered into a Collaboration Agreement with Supply Ontario, allowing them to identify shared initiatives to harness Ontario's sourcing and purchasing potential and impact growth in economic development.
"We want to aggregate data because shared business intelligence increases our awareness and understanding," says Yu, noting that without sharing, each enterprise has just one piece of the data puzzle.
"If all stakeholder groups are willing to share data and information, we can increase our knowledge base, start streamlining supply chain processes and drive efficiencies that will benefit all of Ontario's public sector," she asserts. "Data is truly what connects us all."
This article was published in the July 2023 issue of the Ontario Public Buyers Association (OPBA) Caveat Emptor E-News.