OECM's Supplier Recognition Program: Results Coming Soon!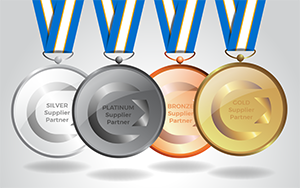 In 2019, OECM launched a Supplier Recognition Program (SRP) Pilot. The SRP is designed to help our customers recognize the value of our supplier partners as well as to acknowledge and provide performance incentives for our suppliers.
The evaluation period ended on December 31, 2019 and participating supplier partners have since submitted reports for OECM evaluation. We'd like to take this time to thank all our participating supplier partners for their involvement and collaboration.
OECM will publish end results (i.e. supplier partners under each category of recognition who participated) on our website and share them with our customers at the end of February.