Shared Services West Agreements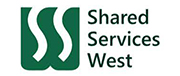 Updated: October 3, 2023

In 2021, OECM announced a strategic affiliation partnership with Shared Services West (SSW) to offer our customers access to a wide range of high-quality products and services.
Based on this collaborative arrangement, OECM's customers, at SSW's discretion, can leverage and participate in agreements that result from competitive procurements managed by SSW.
OECM customers can access various agreements under multiple categories, including Facilities and Operations, Transportation, Security, Healthcare, Miscellaneous Professional Services and more.

Accessing SSW Agreements
Click here to access a specially curated list of all SSW agreements available through this partnership. Once you have found an agreement(s) you would like to proceed with, make a note of the "Initiative Id" in column B. You will need this once you fill out the intake form on SSW's website.
Click here to access SSW's intake form and for more information regarding SSW's piggybacking procurement strategy.
SSW agreements comply with the Ontario Broader Public Sector (BPS) Procurement Directive and applicable Trade Agreements.
View the introductory webinar to learn how to get started leveraging agreements offered by Shared Services West (SSW) through its partnership with OECM.
March 22, 2023
11:00 am – 12:00 pm
Event Type: Webinar
Category: Corporate
View Event
For more information or assistance, please get in touch with OECM Customer Support at customersupport@oecm.ca or 1-844-OECM-900 (1-844-632-6900).