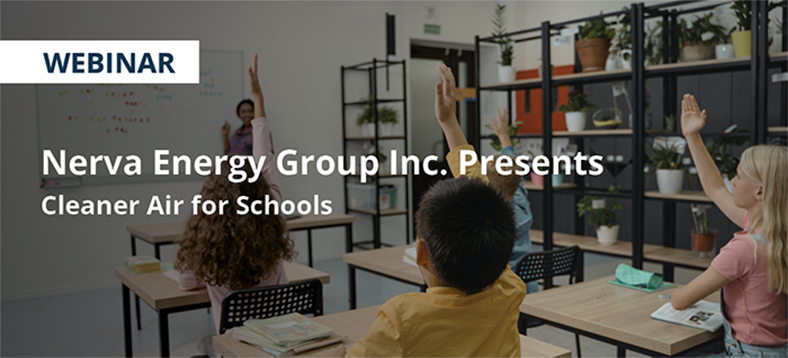 On behalf of Nerva Energy Group Inc., OECM invites to an educational webinar on the significance of implementing air purification technologies in schools and classrooms. Attendees at this webinar will be offered a complimentary project review and analysis by Nerva's subject experts.
Join this webinar to learn more about:
Understanding Passive vs Active Air Purification
Indoor Air Quality effects produced by air purification technologies
Things to consider during the due-diligence process
Unique engineering and design application requirements for each facility
The true cost of owning, operating, and maintaining air purification systems
Customers will have the opportunity for a Q&A with Josh Lewis, recipient of the AEE International Energy Innovator of the Year award
OECM Contact: For more information, please contact our dedicated Customer Support Team at customersupport@oecm.ca or 1-844-OECM-900 (1-844-632-6900).