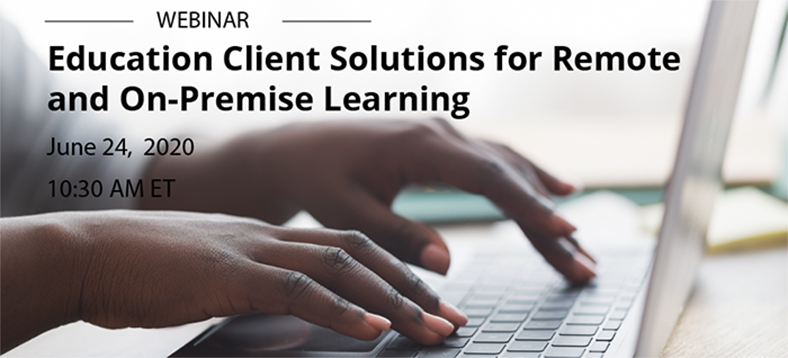 Join this webinar for details on:
How educational institutions can address application access, teaching and learning, research and operations in order to assure continuity
Value of investing in the right technology, as a key factor to students meeting the curriculum requirements
The role that technology plays, particularly in more complex subjects that leverage more resource-intensive applications (i.e. Communications Technology, Media Arts, Science, and Computer Science)
The value of technology that runs these applications and how they contribute to an optimal teaching and learning experience
The wide variety of special offerings, promotions and helpful resources that are available to help keep our customers productive, informed and safe
Q&A: Time will be allocated for attendees to ask questions as well
OECM Contact: For more information, please contact our dedicated Customer Support Team at customersupport@oecm.ca or 1-844-OECM-900 (1-844-632-6900).
Disclaimer: Please note that the Intel portion is not available in the webinar video recording.