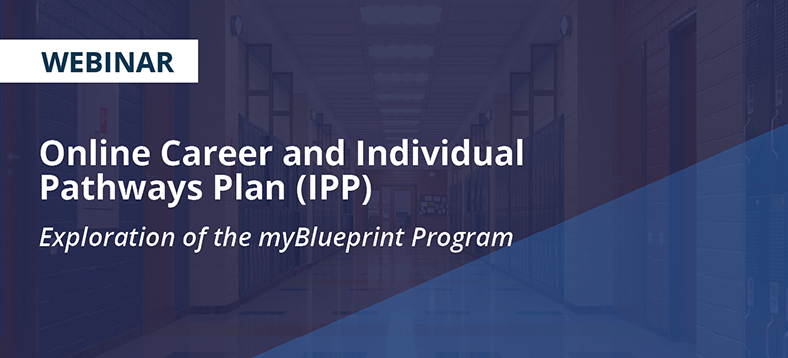 OECM is pleased to invite you to a conversation about what Doublethink Inc. (myBlueprint) learned while transitioning grade 7-12 students in Ontario to myBlueprint. Doublethink Inc. is an awarded supplier partner on our Online Career and Individual Pathways Plan (IPP) Tools agreement.
Who Should Attend
Pathways consultants
Transition consultants
SHSM
Co-op workers
Guidance leads
Technology consultants
Anyone with a vested interest in empowering students to make more informed decisions about life after high school
Join this webinar for details on:
Why Ontario school boards continue to transition to myBlueprint
Overview of Ontario-specific features including the SHSM Planner, co-op resources, summer/night school course selection, IPP & more
OECM Contact: For more information, please contact our dedicated Customer Support Team at customersupport@oecm.ca or 1-844-OECM-900 (1-844-632-6900).