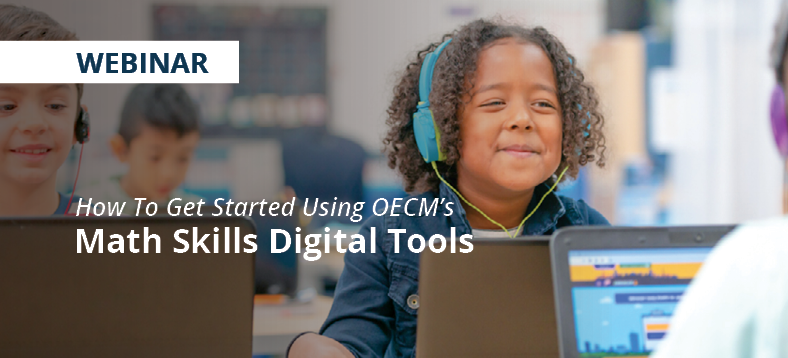 The Ministry of Education recently announced an additional $15 million in Priorities and Partnerships Funding (PPF) for 2022-23 for School Boards to offer a digital math tool to support students, parents, and educators. In the announcement, the Ministry encouraged School Boards to leverage OECM's Math Skills Digital Tools agreement.
In this webinar, we will provide information on how to get started using this agreement.

Join us to learn more about:
The awarded supplier partners under this agreement
The digital math learning tools and related software offered under this agreement
Services available through these agreements including, but not limited to, implementation, training, and ongoing support
OECM's procurement process, and compliance with the BPS Directive and other trade agreements
Next steps to start leveraging OECM's Math Skills Digital Tools agreement
Q&A: Time will be allocated for attendees to ask questions!
OECM Contact: For more information, please contact our dedicated Customer Support Team at customersupport@oecm.ca or 1-844-OECM-900 (1-844-632-6900).