Toronto, ON – OECM, the not-for-profit collaborative sourcing partner for Ontario's education sector, broader public sector, and other not-for-profit organizations, today announced the appointment of two new directors to its Board: Janice Ciavaglia, a passionate advocate for Indigenous, philanthropic and social enterprises, and Greg Treffry, a proficient leader in media and digital strategy. With these new additions, OECM's Board will comprise 12 independent directors, five of whom have been appointed in the past four years.
"We are delighted to welcome Janice Ciavaglia and Greg Treffry, two well-respected and highly-skilled individuals, who join our Board of Directors at an important stage in OECM's evolution," says Dr. F. Haider Alvi, Chair of the Board, OECM. "We are confident that, with their diverse backgrounds and leadership experience, they will bring valuable perspectives to our work, as we continue to guide and oversee the implementation of OECM's strategic business priorities, goals and objectives; support the organization's trajectory of growth and sustainability; and fulfill our purpose to help generate savings by unlocking the potential of collaborative strategic sourcing. The entire Board and I look forward to their contributions and expertise."
About Janice Ciavaglia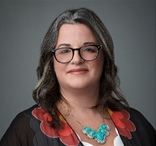 Janice is a mission-driven leader for Indigenous, philanthropic, and educational organizations. She currently serves as the Chief Executive Officer for the Assembly of First Nations (AFN), a national organization with more than 170 employees. The AFN is an advocacy group, modelled after the United Nations General Assembly, that represents over 630 First Nations Groups and nearly one million First Nations people in Canada. Described by peers and employees alike as an innovative guide and lead-by-example CEO, Janice liaises, collaborates, and negotiates with governments, including deputy ministers, the Crown, public sector, private sector, and the general public on behalf of First Nations communities across the country. She brings a unique perspective and passion to her role as CEO, stemming from her past experience as Senior Policy Analyst and Director of Education with the AFN, and as a teacher in First Nations communities. Janice is a classically trained teacher, having earned a Bachelor of Arts (B.A.) degree from Queen's University, a Bachelor of Education (B.Ed.) degree from Nipissing University and a Master of Education (M.Ed.) degree from Mount St. Vincent University.
About Greg Treffry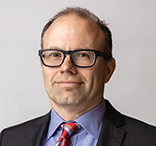 A seasoned media executive and digital strategist, Greg Treffry is an independent consultant who provides operational, strategy, and corporate development advisory services to C-suite executives, with an emphasis on digital disruption. He works with a wide range of organizations from start-ups to public companies. Greg was previously Vice President, Content Distribution, Business Development and Digital Strategy at Shaw Media, where he oversaw Strategy, Corporate Development (M&A), Digital, Affiliate Sales and Marketing, Partnerships and Business Development. He is a current board member of Tbaytel, a regional telecommunications company, serving as the Audit & Finance Committee Chair. He has also served as a board member of Destination Ontario (sitting on the Executive Committee and Marketing Metrics Committee) and continues to contribute as an advisory board member for several start-ups. Greg holds an Honours Bachelor of Arts (B.A.) degree in Chartered Accountancy Studies from the University of Waterloo, as well as the designations of CPA, CA, and CMA. He is also a graduate of the Directors Education Program of the Institute of Corporate Directors (ICD.D).
OECM's Board of Directors plays a key role in governance, policy formulation, and decision-making activities that help OECM achieve its strategic objectives by providing oversight and approving policies to ensure operational excellence. A complete list of current Board Members is available on the OECM website.