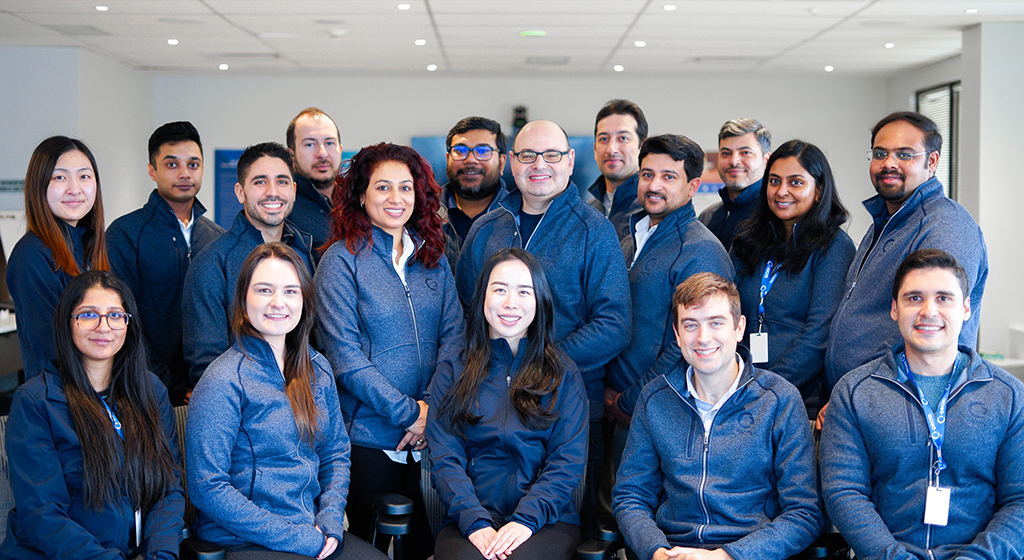 Aligning our product and service offerings to the needs and requirements of our customers is the strength of OECM. This involves a dedicated sourcing team that focuses on a strategic procurement process by gathering customer needs, conducting market research, identifying potential suppliers, and negotiating agreements. Director Perry Arzumanian and the Strategic Sourcing team do just that. They play an essential part in OECM's success in providing our customers with a wide range of competitively priced products and services.
The Strategic Sourcing team works collaboratively with numerous internal and external stakeholders throughout our sourcing process. It starts with seeking Project Advisors from various sectors, gathering valuable expertise and insights about their organizations' business needs, and shaping the procurement document for the sourcing project. During the evaluation stage, the team work closely with evaluators to ensure a consistent approach is used to evaluate and score proposal submissions, one of the most critical and time-consuming stages of the sourcing process.

Throughout the sourcing process, the team works side-by-side with our Supplier Relationship Management and Customer Relationship Management teams, to ensure services are delivered in a consistent, accessible, and responsive manner that supports OECM's customer-centric service delivery model.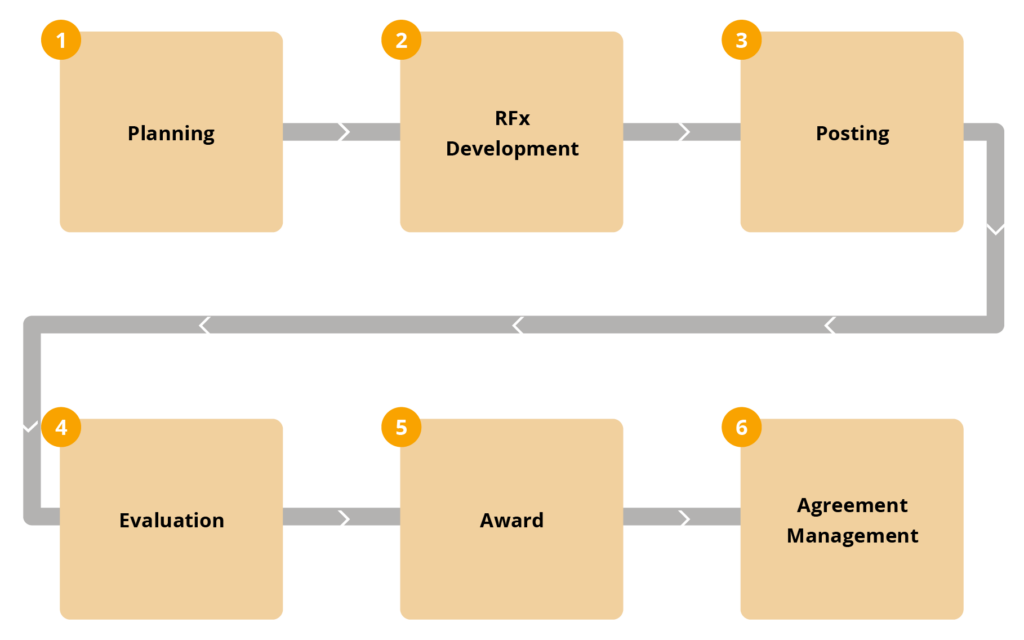 Portfolio-Based Approach
To better align our operations with our customer requirements, drive efficiencies within our product and service offerings, and promote better collaboration across all business functions within OECM, the team recently reorganized its operation to a portfolio-based structure.
The new team structure will now align with our Marketplace, covering three main portfolios of Information Technology, Education Products and Business Services, and Facilities and Operations. Each portfolio will be led by three dedicated senior managers, Deepali Vasisht, Shouvik Roy, and Slavi Nalbantov, overseeing all aspects of strategic sourcing within their category.

This new approach will allow our Strategic Sourcing team to better manage our sourcing initiatives by consolidating similar activities under one senior manager.
Looking Forward
Collaborative and Strategic Approach to Supply Chain Troubles
Supply chain obstacles, along with delays, shortages, and pricing fluctuations set to linger for the foreseeable future, there is a need for collaborative strategic sourcing. This is where collaboration will generate purchasing power and create economies of scale to reduce overall costs.
Perry recently discussed this united market approach with the Ontario Public Buyers Association. You can read the full discussion about how our Strategic Sourcing team is helping to lead the collaborative strategic sourcing charge in today's new normal here: https://mediaedgedigital.com/supplierinsights/opba/a-collaborative-and-strategic-approach-to-supply-chain-troubles.
The Year Ahead in 2023
The team has a lot in the pipeline for 2023. Currently, they have over 40 projects planned for the year, with 16 projects underway. With new sourcing initiatives such as Learning Management Software, Vehicle Leasing and Fleet Management, Food Consulting and more, the Strategic Sourcing team is excited to continue to offer a wide variety of competitively priced products and services that will drive value for money for our customers. Stay tuned!