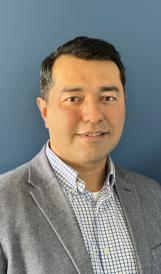 A Q&A with OECM's Khusen Shukurov
The traditional role of supplier governance is shifting. A modernized approach to governance now includes collaboration, discussion and relationship building. Here, we chat with Khusen Shukurov, Director of Supplier Relationship Management (SRM) with OECM on what these changes mean for public sector procurement.
What does supplier governance mean in relation to public sector procurement?
I am a strong believer that supplier relationship management and supplier governance are important components of the overall strategic sourcing function and in supporting a value-based procurement approach. Supplier governance plays a critical role in achieving value for money, meeting public service objectives, promoting a culture that values outcomes and quality over cost savings alone, and maintaining public trust. Lately, we've seen a significant shift in approaches to supplier governance in the public sector. Traditionally, supplier governance was built on elements such as contract management, supplier performance, risk management, and dispute resolution. Today, there is an increased emphasis on the concept of supplier relationship management, which in addition to the above, involves building and maintaining strong and positive collaborative partnerships with suppliers.
At OECM, we've seen how having qualitative conversations with our supplier partners—engaging them in building our sourcing strategies—can be beneficial. Our suppliers are industry experts who know what's happening in the market and can help us quickly identify trends and fluctuations so that our sourcing and customer relationship management teams can then address them. Beyond products and services, suppliers bring insight, expertise, and added value to public sector procurement, resulting in better outcomes for everyone.
What is the value of effective supplier governance for the public sector? What can the sector expect as key outcomes of a good governance strategy/structure?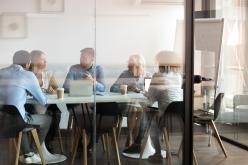 A well-structured and executed governance strategy can help government agencies and public sector representatives in reducing supply chain risk and increasing efficiencies. Expected outcomes include better cost management, better collaboration and partnerships, and improved supplier performance and compliance.
During the COVID-19 pandemic, we saw vulnerabilities in the supply chain worldwide, from shortages of products and restrictions to the competitive pressures for businesses to survive. Working closely with the supplier community was critical in managing this risk. For example, across the public sector, we saw how shortages of computer devices and cleaning and PPE supplies triggered a rise in costs for manufacturers, suppliers, and ultimately the end-users. However, by building a strong foundation with our supplier partners, we were able to leverage these collaborative relationships to ensure visibility into costs, lead times and understanding when to expect products, and the timely sharing of data and information with our customers when it made sense.
In this spirit of continued collaboration, in 2022, OECM established the Supplier Working Group (SWG) as a strategic supplier governance initiative to strengthen relationships with our growing supplier partner community. Our SWG members are supplier representatives from twelve diverse organizations who meet quarterly. Depending on the industry they represent and the size of their business, every supplier brings a different perspective. OECM uses this platform to solicit feedback from the suppliers about their experiences with our procurement and contract management processes, and we use this feedback to adjust our processes and practices and strengthen relationships between OECM, our customers and supplier partners.
Topics of discussion at these meetings include: how OECM can better recognize and include Environmental, Social, and Governance (ESG) initiatives and Indigenous communities into our processes; how we can improve our Marketplace, and how OECM can work with our suppliers to retain competitiveness and continue to provide the utmost service and value to our joint customer base.
We are seeing value from this exercise and have achieved significant outcomes from the meetings we've held to date. In 2024, we will continue to invest in this initiative and take it to the next level to encourage deeper strategic discussions and joint activities.
What supplier management challenges has OECM faced? How did you address these and what were the outcomes?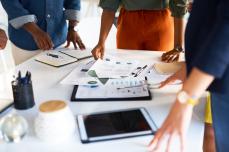 Over the last few years, we've seen exponential increases in pricing from soaring raw material costs to higher fuel and transportation costs that made it extremely challenging for suppliers. Many of those increases and disruptions were well beyond the suppliers' control. Rather than being firm on enforcing what suppliers were obligated to provide and deliver as per the contractual milestones, OECM worked collaboratively to support them through these challenges, while minimizing the cost increases to our customers.
Detailed monitoring, tracking and reporting of supplier performance to customers can be another challenge. To address this, OECM meets regularly with our supplier partners and establishes strong relationships to enable open dialogue regarding opportunities for improvement. We proactively tap into challenges that our customers might face and are ready to address those issues. We firmly believe that supplier relationship management plays an important role in enhancing product and service offerings to improve the customer and supplier experience. In collaboration with our Customer Relationship Management (CRM) team, OECM interacts with customers daily to hear their feedback and share it with our supplier partners and vice versa.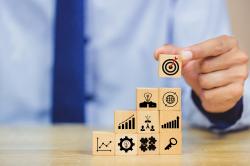 Since 2019, OECM has been successfully implementing its Supplier Recognition Program. This program was established to evaluate and recognize supplier partners based on their performance, customer satisfaction, and generated savings, and is an example of how we've incorporated good supplier management practices into our processes. Objectives for the program include fostering collaboration, enhancing supplier partnerships, driving exceptional performance to encourage and ensure customer satisfaction, and identifying areas for improvement. We also recognize those suppliers who work on ESG and low carbon initiatives, or Indigenous and social procurement.
We also actively engage our suppliers in sharing recent market trends and industry news and developments with our customers. OECM often facilitates supplier webinars for customers and we also publish a quarterly Industry Spotlight news resource, featuring industry-related insights and supply chain trends, gathered and analyzed by OECM's Supplier Relationship Management team in collaboration with our supplier partners.
Based on your experience, what are some best practices that public sector entities must consider when it comes to supplier governance strategy and tactics?
Establish a clear and comprehensive governance framework outlining the roles, responsibilities, and decision-making process for supplier management and governance. The framework should align with the organization's overall procurement strategies and objectives.
Foster positive and collaborative relationships with key suppliers, recognize and celebrate supplier successes and provide support in overcoming challenges rather than disciplining them for poor performance. In 2023, OECM introduced the Supplier Success Program to work with suppliers on building their growth strategies, marketing and promotional activities, and innovative ways to share industry knowledge with our customer community.
Segmentation of suppliers is helpful in understanding how to tailor your approach. OECM's supplier partners are segmented into strategic, emerging, operational, and tactical levels based on their strategic importance and risk profiles. This allows us to use a customized supplier management approach for each supplier. Your conversations should be different from supplier to supplier.
Invest in training and capacity-building professional development programs for your employees. OECM has recently established a strategic partnership with Supply Chain Management Association of Ontario (SCMAO). Over 20 employees are currently working towards their professional designation with SCMAO through workshops on strategic sourcing and procurement, contract management and negotiation, and other related topics. We're now working on plans to provide training sessions for our supplier partners to help them promote OECM services.
Leveraging technology and software are critical elements to streamline processes and effectively enhance data visibility. OECM has made significant investments in technology, including e-procurement systems which contribute to continuously improving efficiencies across all areas of our business. This includes marketplace and supplier portals, contract management and spend analysis tools.
This article was published in the October 2023 issue of the Ontario Public Buyers Association (OPBA) Caveat Emptor E-News.