Facilities and Operations
Expiration: November 30, 2022. OECM has the option to extend the Master Agreement for one additional period of up to two years.
Plumbing Products
Quality, reliable and consistent plumbing products are essential to any commercial or residential building. From lavatories, heating specialties, copper pipes and fittings, faucets and pumps and softeners, it's important to use suppliers that you can trust.
Our three supplier partners have experience working with large and small publicly-funded and BPS organizations. They provide 24-hour emergency ordering to ensure customers have access to the products they need, no matter the time of day.
OECM has introduced Key Performance Indicators (KPIs) to ensure that all suppliers are meeting quality and service targets to enhance the customer experience.
Awarded Supplier Partners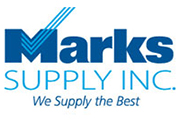 Supplier Specific Benefits
• Online ordering, stock inquiry and real-time pricing
• Free subscription to Allpriser Pricing Guide when you sign the agreement
• Emergency after hours service in all branches
• Inventory barcoding and evaluation
• Electronic invoicing
Supplier Specific Benefits
• Flexible delivery during business hours
• Dedicated heating, industrial and plumbing departments for trouble shooting and site visits
• Free in-house product training seminars and certification
Supplier Specific Benefits
• Free product trainings and seminars
• On-site product audit and needs analysis
• Lock boxes for early or late deliveries
• Free subscription to Allpriser Pricing Guide when you sign the agreement
• Customized usage reports as required
No Suppliers..!
What You'll Get
Benefits
Thousands of plumbing products from hundreds of brands in categories such as copper pipe and fittings, commercial faucets, hydronic parts, and lead-free products
Highly competitive pricing with fixed minimum percentage discount on products listed in Allpriser Pricing Guide
Simple and quick ordering process that benefits both customers and suppliers
Second stage option to help you achieve more savings through volume purchases
Reliable and knowledgeable product specialists and technical support team for expert advice
24-hour/7 days per week emergency ordering
Quality warranty support
and more!
Value-Add: Supply Chain Programs
The Suppliers will provide supply chain programs to customers, which may include:
• Vendor managed inventory
• Inventory barcoding
• Inventory evaluation
• Reduction in or reusable packaging
Products and Services
Baths and Showers
Boilers and Radiators
Closet
Commercial and Residential Faucets
Copper Pipe and Fittings
Drains
Drinking Fountains
Hangers
Heating Specialties
Lavatories
Miscellaneous
Plastic Drain and Sewer
Plastic Pressure
Plumbing Brass
Pumps and Softeners
Repair Parts
Seats and Urinals
Sinks
Soil Pipe and Fittings
Steel Pipe and Fittings
Tools
Valves
Warm Air Accessories
Water Heaters
Waterworks
Sector Availability
College
Family and Community Services
Government Ministry/Agency
Healthcare/Hospitals
Municipal and Related Services
Other
School Board
University
Project Advisory Committee Members
Conestoga College
Kawartha Pine Ridge District School Board
Peterborough Victoria Northumberland Clarington Catholic District School Board
University of Guelph
University of Waterloo
Choosing Your Supplier
To truly gain a competitive advantage, OECM strongly believes it's advantageous for you to work with a single strategic supplier partner, for core requirements, wherever possible. This approach ensures a strong, value-added relationship with many advantages, including: exceptional supplier responsiveness; improved interoperability; time and cost-saving process improvements; and more.

And remember, OECM is always available to help you analyze your core product needs to meet your short, medium and long term goals.
Related Events
December 10, 2019
1:00 pm – 2:00 pm
Sign In / Create New Account
New Users
Registering provides you with many benefits, such as access to
Products and Services Management
Watch List
Saved Categories
Agreement History
Register Today
Password Reset
If you have forgotten your password, click the "Reset Password" button above. OECM will send instructions to the indicated email address.
Don't yet have an OECM user account?
Register today.