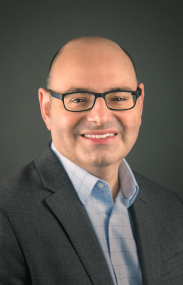 Supply chain obstacles have long been the bane of public sector buyers. And with delays, shortages, and pricing fluctuations set to linger for the foreseeable future, there is a need for collaborative strategies that will provide relief.
"Even though we're coming out of the pandemic, where a lot of the supply chain issues originated, we're still seeing a lot of those issues persist," says Perry Arzumanian, Director of Strategic Sourcing at OECM. "Rather than be something to stress over, this can actually be a time for organizations to come together, collaborate, and be more strategic."
Granted, it's easy to let stress rule the procurement process. The rising cost of goods makes it increasingly difficult for buyers to secure long-term pricing with suppliers, while labour shortages and backlogs have caused headaches across various sectors. Combined with the spectre of a recession and difficult economic conditions looming ahead, it's understandable that procurement professionals are losing a bit of sleep.
Nevertheless, says Arzumanian, "This is where the benefits of collaborative strategic sourcing can make a significant difference."
A united market approach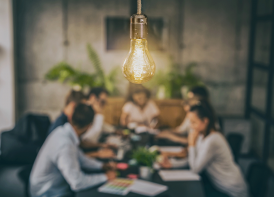 Collaborative strategic sourcing is exactly as it sounds. It is an approach wherein public sector buyers searching for the same goods collaborate to gain greater purchasing power in the marketplace and do so with a strategy that makes the best use of their combined efficiencies, requirements, and market insights.
"First, you have the collaborative part of the equation, which is when customers consolidate their purchasing power to create economies of scale, allowing them to reduce their overall costs," explains Arzumanian. "Then comes the strategy side, which is where you work with an organization like OECM that can leverage the shared knowledge between those customers and work with all stakeholders – suppliers included – to develop a more informed, collaborative, and future-proof procurement gameplan."
For example, he continues, "When we start a project, we look at how we can collaborate with internal and external teams to ensure we have a comprehensive approach to tackling current supply chain risks and issues, and that we're embedding as much innovation, efficiency, and cost-saving opportunities into the procurement process on behalf of our customers."
Surely, collective knowledge is key. Herein, another benefit of collaborative strategic sourcing is the ability for buyers to engage in the exchange of insights and experiences.
"Again, it's about pooling resources and findings and working together," adds Arzumanian. "For us, that means inviting sector subject matter experts to engage in various advisory committees where they can exchange valuable ideas and innovative practices. This includes considering emerging issues, such as for example, social or sustainable purchasing models, that we then incorporate into the procurement process and our contracts."
In short: collaborative strategic sourcing derives strength and value (as well as savings) in numbers. Yet more than bolstering purchasing power and contributing to a more savvy sourcing process, this approach also has the benefit of strengthening supplier relationships and helping organizations access new markets.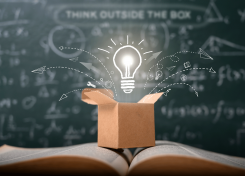 "Smaller organizations may have difficulty tapping into new markets. However, when they pool their organization's needs with others, they can gain that access," says Arzumanian.
"Then there's the benefit of having more options," he continues. "We're always dialoguing and engaging with our stakeholders to develop more and more supplier options, so when organizations of any size partner with OECM, they have far more selection than they would if they were going it alone."
Certainly, there is a strong case for approaching modern supply chain obstacles with a united front. Even still, adds Arzumanian, of the strongest arguments for collaborative strategic sourcing is the ability to go to market with a plan that builds resiliency for years to come.
"All the risks we're encountering with the supply chain can be mitigated in the planning stages, and that's where we place a lot of focus," he adds. "That's where an organization like ours can bring customers and suppliers to the table to find innovative procurement strategies, opportunities and solutions that will ensure those customers get the right products at the right time, right place, and, for the right price."

This article was published in the November 2022 issue of the Ontario Public Buyers Association (OPBA) Caveat Emptor E-News.