OECM continues to foster a diverse, inclusive, and collaborative work environment through its Diversity and Inclusion Program.
Designed as a six-month pilot program, today we are proud to share that this has now moved into a permanent initiative. OECM's Human Resources team continues to implement activities that support the program's three strategic pillars: Staff Engagement, Staff Education, and Removing Barriers.
In recent months, the Diversity and Inclusion Committee executed the following activities:
Kicked off OECM's NEW Diversity Calendar.
Formed the Diversity Fun Group, allowing its staff to lead diversity-related activities.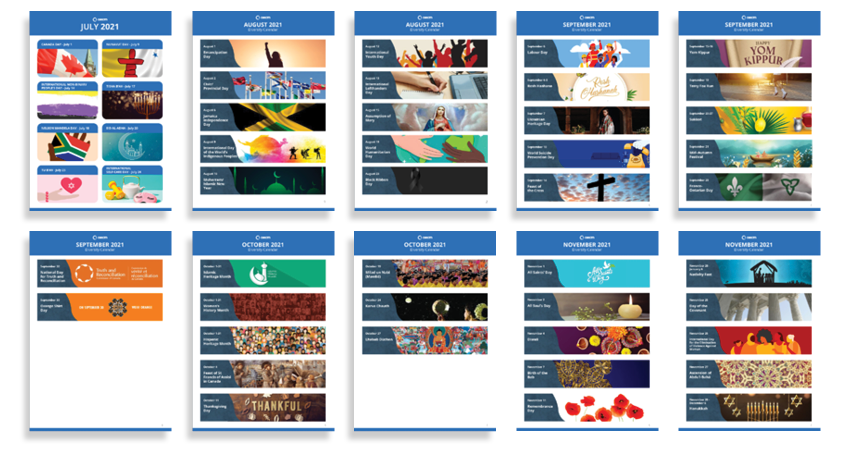 As the Diversity and Inclusion Program advances, OECM will continue to measure the success of all initiatives under each strategic pillar. Stay tuned for more updates!