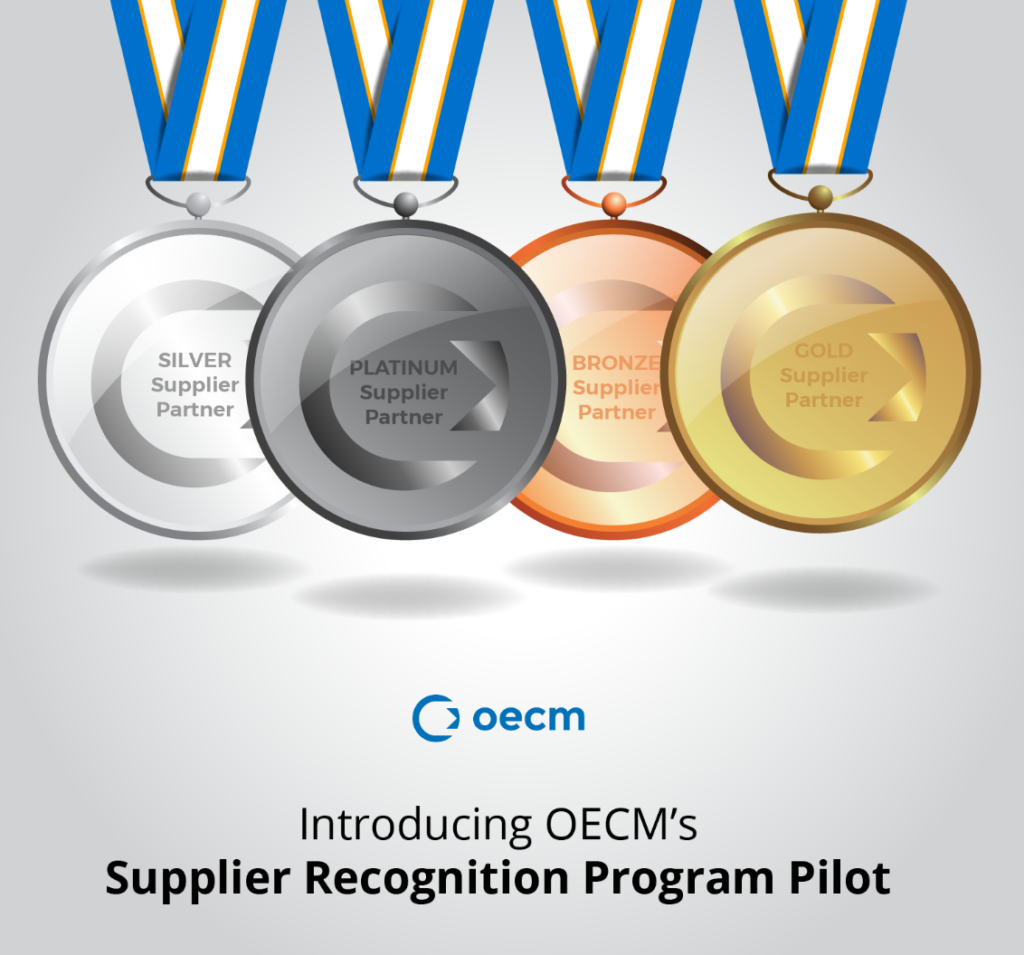 As part of OECM's continuous efforts to bring you greater value while supporting our supplier partners, OECM is excited to pilot our all-new Supplier Recognition Program ("SRP"). The SRP aims to acknowledge top-performing supplier partners for their exceptional service and overall value to OECM customers.
How does it work?
OECM will pilot the SRP for six months, from June 1 to December 31, 2019. The pilot program will serve as the basis for objectively evaluating supplier partners using an open, fair, and transparent framework. Performance, savings, and overall value are among some of the factors weighted to score each supplier partner.
Based on the scores, supplier partners can earn one of four categories of recognition: Platinum, Gold, Silver, and Bronze. The end results (i.e. supplier partners under each category of recognition) will be published on our website and shared in February 2020.