Events, Webinars and Conferences | Summer/Fall 2022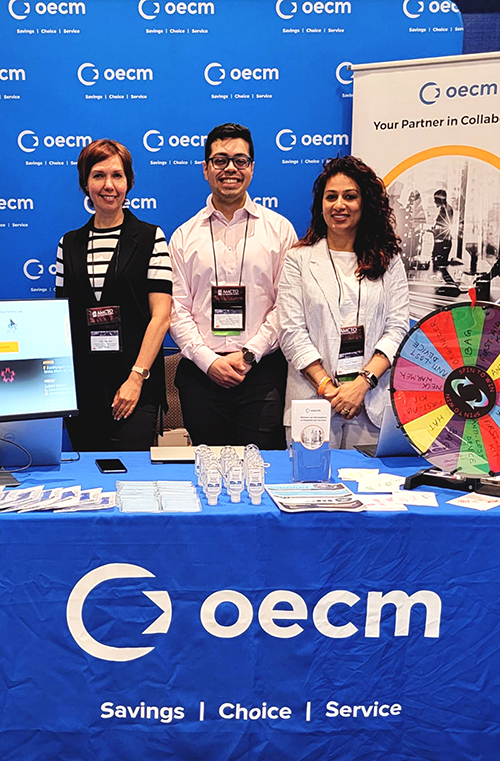 After a long stretch of virtual events, this year we've eagerly participated in several in-person conferences, embracing the opportunity to meet our customers, supplier partners, and industry friends face-to-face – and showcase our interactive Wheel of Fortune at our exhibition booth! We continue to partake in virtual, hybrid, and in-person events, conferences, and webinars.
Over the last quarter, we attended several events as exhibitors, speakers, and/or sponsors across the Education, Municipal, and Broader Public Sectors. These included:
Industry events and conferences play an integral role in helping to build a lasting connection with our customers and suppliers – we get an opportunity to witness firsthand the impact our agreements make and provide insight on areas for improvement. We also continue to host customer information sessions for newly awarded agreements and other knowledge-sharing webinars, as well as support our supplier partners by promoting their upcoming events and webinars.
Click here for the latest on upcoming events, information sessions, and more. If you would like to register for supplier webinars, check out our biweekly Webinars and Promotions newsletter for regular updates.