Information Technology (IT) Solutions
Expiration: December 20, 2030. OECM has the option to extend the Master Agreements for an additional period of up to seven years.
Enterprise Resource Planning (ERP) Solutions and Related Services
OECM is pleased to introduce our Enterprise Resource Planning (ERP) Solutions and Related Services Agreements to our Marketplace of Products and Services, for use by all OECM customers.
The ERP Solutions provide integrated business functionalities related to Finance and Human Resources/Payroll, as well as related services (e.g., implementation, testing, training, professional services, reporting, and other post go-live support services such as help desk and maintenance support) that allow customers to perform efficient business activities.
These agreements feature access to three (3) pre-qualified supplier partners for the provision of commercially available cloud-based Software-as-a-Service (SaaS) ERP Solutions.
| Awarded Supplier Partners | Currently available to School Board Customers Only | Available to all OECM Customers, including School Boards |
| --- | --- | --- |
| Deloitte | | X |
| Edsembli Inc. | X | |
| Unit4 Business Software Corp. | | X |
Awarded Supplier Partners

   Click on an awarded supplier partner's name, ordered alphabetically in the column on the left, to view complete supplier details, contact information, zones serviced, as well as relevant agreement documents including the Master Agreement (MA), Customer-Supplier Agreement (CSA), price lists, and other related materials, as applicable.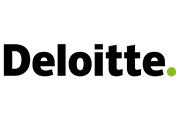 Solution Offered :
Oracle
Sector Availability:
College, Family and Community Services, Government Ministry/Agency, Healthcare/Hospitals, Municipal and Related Services, Other, School Board, University
System Offered:
Edsembli
Sector Availability:
School Board
System Offered:
Unit4
Sector Availability:
College, Family and Community Services, Government Ministry/Agency, Healthcare/Hospitals, Municipal and Related Services, Other, School Board, University
No Suppliers..!
What You'll Get
Integrated ERP Solutions to meet your business needs
ERP Solutions that offer seamless and efficient integration capabilities while supporting a variety of business functional activities, processes and tasks, including:
Finance Solution

Budget Planning and Forecasting
General Ledger
Accounts Payable
Accounts Receivable
Procurement
Tax and Financial Reporting
Fixed Asset Management
Expense Reimbursement

Human Resources/Payroll Solution

Position Management
Employee Record Management
Payroll and Benefits Management
Attendance and Absence Management
Appraisal Management
Human Resources Reporting

ERP-Related Services

Information Technology Services
ERP Reporting
Implementation Services
Acceptance Testing
Training Services
Support Services

Professional Services*

Project Managers
Finance Subject Matter Experts (SMEs)
HR/Payroll SMEs
ERP Technical SMEs
*Should customers require access to independent consultants to support their ERP implementation, other Professional Services are also available through these two OECM Agreements:
How to Get Started
How to Get Started with RFP Agreements
Products and Services
Enterprise Resource Planning
ERP
Software-as-a-Service
SaaS
Cloud Business Solutions
Modules
Finance
Human Resources
Payroll
Solution
Information Technology
Service Delivery Management
Security
Privacy
Change Management
Infrastructure Maintenance
Reporting
Professional Services
Implementation
Training
Support
HR
Payable
Fixed Asset
Asset
Sector Availability
College
Family and Community Services
Government Ministry/Agency
Healthcare/Hospitals
Municipal and Related Services
Other
School Board
University
Project Advisors
Bluewater District School Board
Brant Haldimand Norfolk Catholic District School Board
Catholic District School Board of Eastern Ontario
Conseil scolaire catholique MonAvenir
Conseil scolaire de District Catholique des Aurores Boréales
Conseil scolaire public du Grand Nord de l'Ontario
Conseil scolaire public du Nord-Est de l'Ontario
CSDC Des Grandes Rivières
District School Board Ontario North-East
Durham District School Board
Grand Erie District School Board
Greater Essex County District School Board
Halton District School Board
Hamilton-Wentworth District School Board
Hastings And Prince Edward District School Board
Huron – Superior Catholic District School Board
Kenora Catholic District School Board
Lambton Kent District School Board
Limestone District School Board
London District Catholic School Board
Ottawa Carleton District School Board
Ottawa Catholic School Board
Peel District School Board
Peterborough Victoria Northumberland and Clarington Catholic District School Board
Rainy River District School Board
Simcoe County District School Board
Thames Valley District School Board
Thunder Bay Catholic District School Board
Upper Canada District School Board
Upper Grand District School Board
Wellington Catholic District School Board
York Region District School Board
Information for School Boards
Since early 2021, OECM has consulted and collaborated with knowledgeable advisory representatives from across Ontario's School Boards, as well as the Ministry of Education (MEDU), the Educational Computing Network of Ontario (ECNO), and the Council of Ontario Senior Business Officials (COSBO), among others, on the ERP project deliverables. These agreements are a result of this highly collaborative work. OECM thanks all participants and advisory representatives for their valuable input and commitment to the project.
To support School Boards, the ERP Executive Steering Committee, together with OECM and ECNO, have developed an ERP Governance Structure and Framework. View the framework here.
Related Events
March 8, 2023
11:00 am – 12:00 pm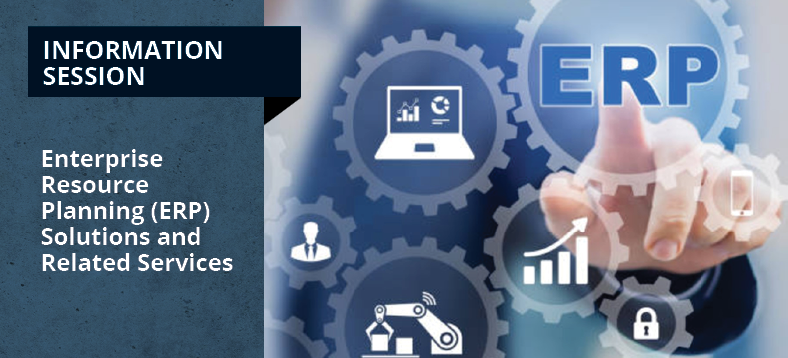 Event Type: Information Session
Category: Information Technology (IT) Solutions
View Event
Feedback
SRP Customer Satisfaction Survey
As a valued customer with direct purchasing experience with our Supplier Partners, your feedback in the Supplier Recognition Program is crucial. Customer feedback is one of the focus areas used for SRP evaluations and survey (Net Promoter Score, NPS) is used for a customer feedback mechanism. The survey includes the list of suppliers who are eligible to participate in each year's SRP. Survey result will be collected and shared back with the supplier partner by OECM.
Sign In / Create New Account
New Users (Eligible Customers Only)
Registering provides you with many benefits, such as access to
Products and Services Management
Watch List
Saved Categories
Agreement History
Register Today
Password Reset
If you have forgotten your password, click the "Reset Password" button above. OECM will send instructions to the indicated email address.
Don't yet have an OECM user account?
Register today.