Expiration: August 31, 2026. Agreements set to expire on August 31, 2026 with no further extension options remaining: BDO Canada, Deloitte and KPMG.; Agreements set to expire on August 31, 2024 with the option to extend the Master Agreement for an additional period of up to two years: Ernst & Young.
External Audit Services
Independent, quality, cost effective External Audit Services available from four excellent supplier partners.
Awarded Supplier Partners

   Click on an awarded supplier partner's name, ordered alphabetically in the column on the left, to view complete supplier details, contact information, zones serviced, as well as relevant agreement documents including the Master Agreement (MA), Customer-Supplier Agreement (CSA), price lists, and other related materials, as applicable.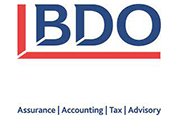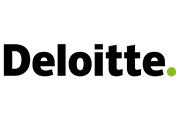 Zone 1, Zone 2, Zone 3, Zone 4, Zone 5, Zone 6, Zone 9
What You'll Get
Benefits
A full range of external audit and advisory services including annual consolidated financial statements audit, enrolment and graduation audit
Supplier expertise in providing and managing services meeting General Accepted Accounting Standards("GAAS") in the public sector
Access to skilled, independent and knowledgeable advisors with practical experience in the education and public sectors
Dedicated account management team to support you with on going administrative, operational and issue resolution
Access to a wide choice of other audit services (i.e. pension audit, donation audit, scholarship fund audits, day care and second career programs and much more)
Services
Annual Consolidated Financial Statements Audit
Enrolment and Graduation Audit
Other Special Purpose Audits as Required
Interim Audit Systems and Procedures Review
Accountants Repors
Appretice Fee Collection
Pension Audits
Trust funds
Project Advisors
George Brown College
Sault College
Sir Sandford Fleming College
St. Clair CDSB
York Region DSB
Feedback
SRP Customer Satisfaction Survey
As a valued customer with direct purchasing experience with our Supplier Partners, your feedback in the Supplier Recognition Program is crucial. Customer feedback is one of the focus areas used for SRP evaluations and survey (Net Promoter Score, NPS) is used for a customer feedback mechanism. The survey includes the list of suppliers who are eligible to participate in each year's SRP. Survey result will be collected and shared back with the supplier partner by OECM.
Recommended Agreements
Sign In / Create New Account
New Users (Eligible Customers Only)
Registering provides you with many benefits, such as access to
Products and Services Management
Watch List
Saved Categories
Agreement History
Register Today
Password Reset
If you have forgotten your password, click the "Reset Password" button above. OECM will send instructions to the indicated email address.
Don't yet have an OECM user account?
Register today.