Information Technology (IT) Solutions
Expiration: February 18, 2024. This agreement has no further extension periods remaining.
Audio and Visual System Solutions
OECM's AV Systems Solutions Agreement provides a seamless integration for all professional AV solution needs. This includes products and services such as customized AV conferencing and smart board collaboration systems.
Our supplier partners are the industry leaders in the design and integration of AV systems; they work with various sectors, including education sector, hospitality, healthcare, government, and others. Leveraging leading-edge technology, coupled with their years of AV industry expertise, our supplier partners can help you connect, communicate and collaborate.
All supplier partners work with leading AV industry manufactures, adhere to industry best practices, and are compliant and certified with current industry standards. The awarded suppliers are Audiovisual and Integrated Experience Association (AVIXA) certified with Certified Technology Specialist™ (CTS), Certified Technology Specialist™ Certified Designer (CTS-D), and Certified Technology Specialist™ Certified Installer (CTS-I)).
Awarded Supplier Partners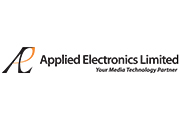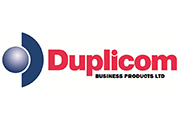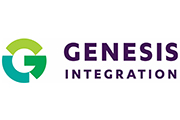 What You'll Get
Benefits
Collaborative classrooms and auditoriums
Unified communication solutions
Display solution products
Control system solution products
Interconnects, interfaces, and infrastructure
Project management services
Engineering and design services
Preventative maintenance
Warranty / maintenance services
End-of-life (EOL) product management services
Sector Availability
College
Family and Community Services
Government Ministry/Agency
Healthcare/Hospitals
Municipal and Related Services
Other
School Board
University
Project Advisors
Durham College – UOIT
Lambton Kent District School Board
Northern Ontario School of Medicine (Laurentian University)
Seneca College
York University
Choosing your Supplier
To truly gain a competitive advantage, OECM has provided a comprehensive Second Stage Selection guide and template to walk you through all the information required to obtain accurate quotes from our Suppliers should you require.
OECM is available to support you in your decision-making by facilitating the Second Stage Selection process.
Related Events
March 21, 2019
10:00 am – 11:00 am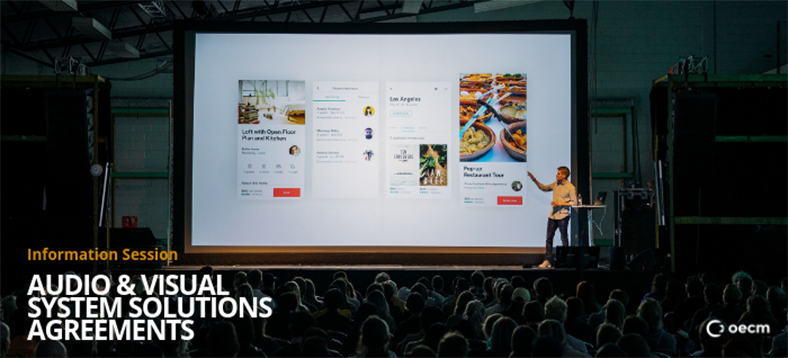 Sign In / Create New Account
New Users
Registering provides you with many benefits, such as access to
Products and Services Management
Watch List
Saved Categories
Agreement History
Register Today
Password Reset
If you have forgotten your password, click the "Reset Password" button above. OECM will send instructions to the indicated email address.
Don't yet have an OECM user account?
Register today.