Information Technology (IT) Solutions
Expiration: March 3, 2025. OECM has the option to extend the Master Agreement for two additional periods with the first extension period of up to two years followed by a further extension of one year.
Client Information System and Related Services
OECM is pleased to introduce our Client Information and Related Services Agreement. This agreement has been specially curated for Ontario's publicly funded child development and rehabilitation sector, the agencies that help children with disabilities and their families live their best lives and are members of Empowered Kids Ontario (EKO). It is based on input received from representatives from various Children's Treatment Centres (CTCs) and in consultation with the Ministry of Children, Community and Social Services (MCCSS), and EKO's Security and Privacy consultants.
OECM's new Client Information System and Related Services agreements for Empowered Kids Ontario members provide access to two (2) qualified supplier partners for the provision of a commercially off-the-shelf (COTS), secure and provincially compliant Software as a Service (SaaS) solution for licensing, configuration, migration, integration, testing, and more, as well as associated related services including implementation, training, and ongoing software maintenance and technical support.
Awarded Supplier Partners

   Click on an awarded supplier partner's name, ordered alphabetically in the column on the left, to view complete supplier details, contact information, zones serviced, as well as relevant agreement documents including the Master Agreement (MA), Customer-Supplier Agreement (CSA), price lists, and other related materials, as applicable.
What You'll Get
Benefits
A complete System Solution featuring a wide variety of technologies and functionalities that fit across the lifecycle of your client engagement activities, including, but not limited to:
Client referral and intake;
Client registration;
Scheduling, waitlisting and coordination;
Care worker management including care planning and care provisioning;
Client discharge and Client reporting;
Clinical documentation and records management;
Client health record management;
Portal access including point of care mobile, telepractice, and telephony;
Productivity, workload, and utilization tracking;
Billing and payroll;
Client/Family portal;
Security and Privacy requirements;
Data exploration, analytics, and reporting offering increased transparency into operations;
Ministry reporting including provincial compliance and supporting audit requirements; and,
Related Services.
Products and Services
SaaS
Software as a Service
System Solution
COTS
Commercially Off the Shelf Software
Client Information System
Client Referral
Client Intake
Registration
Scheduling
Waitlisting
Client Documentation
Records Management
Portal Access
Tracking
Billing and Payroll
Data Analytics
Ministry Reporting
Provincial Compliance
EKO
Empowered Kids Ontario
Child Treatment Centres
Sector Availability
Family and Community Services
Healthcare/Hospitals
Choosing Your Supplier
To truly gain a competitive advantage, OECM recommends for you to work with a single strategic supplier partner, for core product requirements, wherever possible. This approach ensures a strong, value-added relationship with many advantages, including exceptional supplier responsiveness; improved interoperability; immediate access to innovation and new technology; time and cost-saving process improvements; access to training, and more.
Remember, OECM is always available to help you analyze your service needs and identify the strategic supplier partner best suited to meet your short, medium and long term goals.
Related Events
April 8, 2022
10:30 am – 11:30 am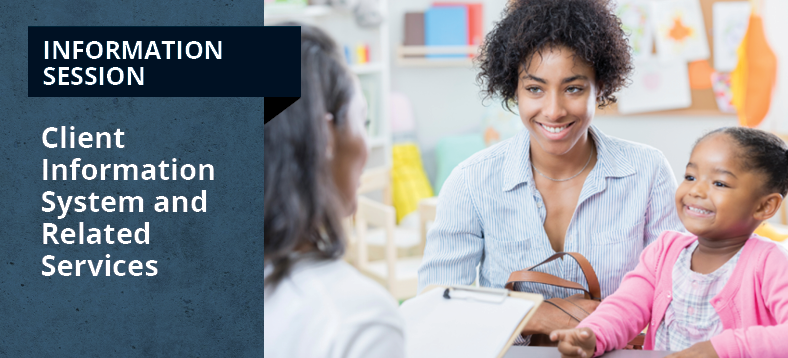 Event Type: Information Session
Category: Information Technology (IT) Solutions
View Event
Feedback
SRP Customer Satisfaction Survey
As a valued customer with direct purchasing experience with our Supplier Partners, your feedback in the Supplier Recognition Program is crucial. Customer feedback is one of the focus areas used for SRP evaluations and survey (Net Promoter Score, NPS) is used for a customer feedback mechanism. The survey includes the list of suppliers who are eligible to participate in each year's SRP. Survey result will be collected and shared back with the supplier partner by OECM.
Recommended Agreements
Sign In / Create New Account
New Users (Eligible Customers Only)
Registering provides you with many benefits, such as access to
Products and Services Management
Watch List
Saved Categories
Agreement History
Register Today
Password Reset
If you have forgotten your password, click the "Reset Password" button above. OECM will send instructions to the indicated email address.
Don't yet have an OECM user account?
Register today.