Information Technology (IT) Solutions
Expiration: October 1, 2025. OECM has the option to extend the Master Agreement for two (2) additional periods of up to two (2) years each.
Early Reading Screening Tools
The Early Reading Screening Tools agreement offers evidence-based English and French language early reading screening tools to provide information on the possible reading difficulties of students in Year 2 of Kindergarten, Grade 1 and Grade 2. These tools are designed to assess each foundational reading skill against a benchmark, have good psychometric properties (i.e., reliability and validity), aggregate student data, and provide immediate information so it can be used by teachers to inform instruction.
The agreements will support the provincial government's investment of $25 million (for the 2023-24 and 2024-25 school year), to allow school boards to purchase licenses for evidence-based early reading screening tools.
The agreement was developed in collaboration with the Ministry of Education and with various project advisors including Dyslexia Canada, International Dyslexia Association (IDA) Ontario, Ontario Institute for Studies in Education of the University of Toronto, and the University of British Columbia.
All early reading screening tools provided in this agreement comply with the Municipal Freedom of Information and Protection of Privacy Act (MFIPPA) and Freedom of Information and Protection of Privacy Act (FIPPA), and adhere to Ontario and Canadian privacy and security standards.
These agreements are available under two (2) categories:
Category A: English Language Assessment
Category B: French Language Assessment
Awarded Supplier Partners

Click on an awarded supplier partner's name, ordered alphabetically in the column on the left, to view complete supplier details, contact information, as well as relevant agreement documents including the Master Agreement (MA), Customer-Supplier Agreement (CSA), and other related materials, as applicable.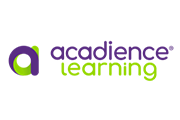 Categories Offered:
Category A – English Language Assessment

Category B – French Language Assessment
Categories Offered:
Category A – English Language Assessment
Categories Offered:
Category A – English Language Assessment
No Suppliers..!
What You'll Get
Comprehensive Screening of Reading Skills
Evidence-based screening for early identification of risks in students' foundational reading skills
Screening capabilities, which will assess each age-appropriate foundational reading skill against a benchmark for information on risks in student's foundational reading skills
Efficient Student Screening and Reporting
Statistically reliable and valid screening data
Immediate results in a composite percentile rank for each student
Comprehensive reporting that furnishes individual data, including raw scores, standard scores, percentiles, ranked order position, and student's foundational reading skill levels
User-Friendly Design and Ease of Administration
Intuitive, accessible, and user-friendly interface and design
Easy-to-learn, use, and navigate
Average duration of 15 minutes or less per screening
Can be administered within the classroom setting
Compliant with Accessibility Requirements
Systems conform to Web Content Accessibility Guidelines (WCAG) and Accessibility for Ontarians with Disabilities Act (AODA)
Training and Ongoing Support and Services
Various training formats available for an additional fee, including accessible options like computer-based, instructor-led, online, train-the-trainer, and remote and onsite training
Ongoing technical support services
How To Get Started
How to Get Started with RFP Agreements
Products and Services
Reading screening tools
Score reports
Progress monitoring
Universal screening
Online administration
Individual administration
Project Advisors
Dyslexia Canada
International Dyslexia Association (IDA) Ontario
Ontario Institute for Studies in Education of the University of Toronto
University of British Columbia
Choosing Your Supplier
To truly gain a competitive advantage, OECM strongly believes it's advantageous for you to work with a single strategic supplier partner, for core requirements, wherever possible. This approach ensures a strong, value-added relationship with many advantages, including exceptional supplier responsiveness; improved interoperability; immediate access to innovation and new technology; time and cost-saving process improvements; access to training, and more.
Remember, OECM is always available to help you analyze your core product needs and identify the strategic supplier partner best suited to meet your short, medium and long term goals.
Related Events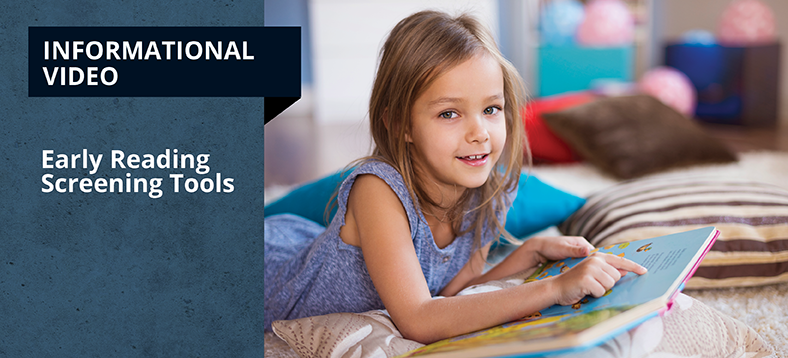 Feedback
SRP Customer Satisfaction Survey
As a valued customer with direct purchasing experience with our Supplier Partners, your feedback in the Supplier Recognition Program is crucial. Customer feedback is one of the focus areas used for SRP evaluations and survey (Net Promoter Score, NPS) is used for a customer feedback mechanism. The survey includes the list of suppliers who are eligible to participate in each year's SRP. Survey result will be collected and shared back with the supplier partner by OECM.
Recommended Agreements
Sign In / Create New Account
New Users (Eligible Customers Only)
Registering provides you with many benefits, such as access to
Products and Services Management
Watch List
Saved Categories
Agreement History
Register Today
Password Reset
If you have forgotten your password, click the "Reset Password" button above. OECM will send instructions to the indicated email address.
Don't yet have an OECM user account?
Register today.