Information Technology (IT) Solutions
Expiration: May 27, 2025. This agreement has no further extension periods remaining.
Software License Products and Related Services
OECM's Software License agreements offer a large selection of education and enterprise licenses. Microsoft and Adobe licenses are available through Softchoice LP, and all other software licenses through CDW Canada Corp., Computacenter TeraMach Inc., and Softchoice LP.
Our supplier partners are industry-leading value-added resellers (VAR) of software licensing solutions, with the Microsoft License Solution Provider (LSP) accreditation and the Adobe Authorized Education Reseller (AER) accreditation.
Awarded Supplier Partners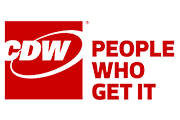 Categories Offered:
Category C – Other Software
Categories Offered:
Category C – Other Software
Categories Offered:
Category A – Microsoft

Category B – Adobe

Category C – Other Software
No Suppliers..!
What You'll Get
Benefits
The following Software Licenses:

Microsoft Licenses
Adobe Licenses
Other Licenses such as Autodesk, Blackberry, Cisco, Commvault, DRUVA, Faronics, IBM, iboss, Nvivo, SAS, Scope5, Solarwinds, Sophos, Symantec, Trend Micro, Veeam, VMware, and more

Second Stage Selection Process for "Other" Software Licenses to compare pricing based on specific requirements
Assistance with the renewal, extension, and/or acquisition of licenses
Support for a seamless transition to and/or from a different VAR, with minimal service disruption
Support for changes to licensing structure and software models
Administrative and technical support for daily operations
Online web portal for easy ordering and account management
If you have a Client Supplier Agreement (CSA) signed for the Software License agreements expiring on May 31, 2020, OECM and our supplier partners are here to ensure a smooth transition with minimal impact to your daily operations.
Please contact our Customer Support team for more information on how OECM can support your transition through a new CSA for the re-tendered agreements.
Products and Services
Adobe
Autodesk
Blackberry
CISCO
Commvault
DRUVA
Faronics
IBM
Iboss
License
Microsoft
Nvivo
Other Software
SAS
Scope5
Software
Solarwinds
Sophos
Symantec
Trend Micro
VMWare
Veeam
Sector Availability
College
Family and Community Services
Government Ministry/Agency
Healthcare/Hospitals
Municipal and Related Services
Other
School Board
University
Project Advisory Committee Members
Humber College
Ontario University Council of Chief Information Officers
Seneca College
University of Windsor
York Catholic District School Board
Related Events
June 24, 2019
2:30 pm – 3:30 pm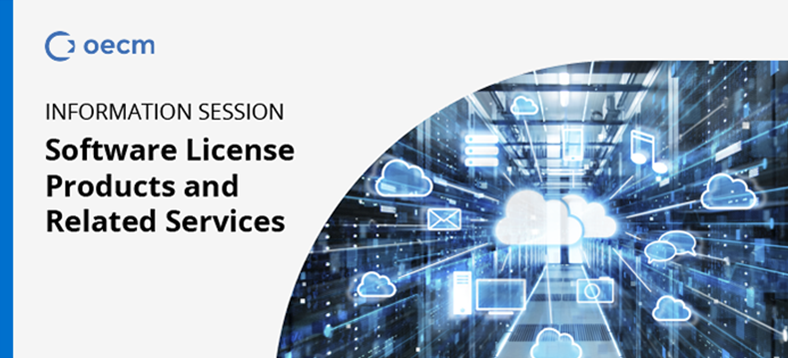 Event Type: Information Session
Category: Information Technology (IT) Solutions
View Event
Sign In / Create New Account
New Users
Registering provides you with many benefits, such as access to
Products and Services Management
Watch List
Saved Categories
Agreement History
Register Today
Password Reset
If you have forgotten your password, click the "Reset Password" button above. OECM will send instructions to the indicated email address.
Don't yet have an OECM user account?
Register today.