Facilities and Operations
Expiration: February 27, 2028. OECM has the option to extend the Master Agreement for an additional period of up to three years.
Facility Project Management Services
OECM is pleased to introduce our newly re-tendered and improved Facility Project Management Services agreements to our Marketplace of Products and Services. Gain access to a comprehensive repertoire of facility management and maintenance services throughout the stages of the project lifecycle.
Awarded Supplier Partners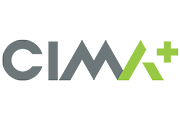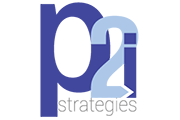 What You'll Get
Facility Management, Maintenance and Construction Management Services
Contract administration
Construction management
Licensed project professionals
Major renovation projects
Major repair projects
New construction projects, additions, combinations of multiple sub-projects, etc.,
Work Packages: The ability to break down more extensive projects into smaller, manageable work packages
Customer Services/Support Services
Procurement support services
Close-out support services
Integrated facility project management services
Planning and design support services
Additional Services
Building systems, design, maintenance, and replacement
Capital project planning
Cost management services
Exterior renovations
Furniture and office reconfiguration
Interior renovations
Real estate lifecycle planning
Stay tuned for more information!
To learn more about OECM's Facility Management Services agreements, stay tuned for an upcoming Informational Video and Presentation.
Products and Services
Building Systems
Capital Projects
Contract Administration
Construction
Cost Management
Design Support
Facilities Project
Planning Support
Procurement Support
Project Management
Renovation
Replacement
Sector Availability
College
Family and Community Services
Government Ministry/Agency
Healthcare/Hospitals
Municipal and Related Services
Other
School Board
University
Choosing Your Supplier
To truly gain a competitive advantage, OECM suggests you consider working with a single strategic supplier partner for core requirements, wherever possible. This approach ensures a strong, value-added relationship with many advantages, including:
• exceptional supplier responsiveness;
• improved inter-operability;
• time and cost-saving process improvement;
• use of common platform;
• access to training… and more.
Remember, OECM is available to support you in your decision-making.

Please note: OECM is currently negotiating with seven (7) additional supplier partners. An update will be shared should these proponents become awarded supplier partners on this agreement.
Sign In / Create New Account
New Users
Registering provides you with many benefits, such as access to
Products and Services Management
Watch List
Saved Categories
Agreement History
Register Today
Password Reset
If you have forgotten your password, click the "Reset Password" button above. OECM will send instructions to the indicated email address.
Don't yet have an OECM user account?
Register today.