Facilities and Operations
Expiration: September 18, 2024. This agreement has no further extension periods remaining.
Natural Gas Management and Advisory Services
With an evolving natural gas market and a growing focus on reduced usage and long-term energy efficiency, organizations in Ontario require high-level expertise to manage the activities associated with an effective natural gas strategy.
OECM's supplier partners offer a range of integrated services and support that cover risk assessment, strategy development, market analysis, gas acquisition and selling, and portfolio administration to help your organization build a successful natural gas program.
Awarded Supplier Partners

   Click on an awarded supplier partner's name, ordered alphabetically in the column on the left, to view complete supplier details, contact information, zones serviced, as well as relevant agreement documents including the Master Agreement (MA), Customer-Supplier Agreement (CSA), price lists, and other related materials, as applicable.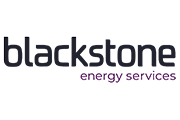 The awarded supplier partners will provide natural gas management and advisory service as defined in their respective Master Agreements. OECM encourages prospective customers to carefully review the terms and conditions of their natural gas utility contracts to ensure compliance with their internal and external procurement policies/requirements and applicable trade agreements.
What You'll Get
Benefits
Environmental Initiatives: Advisory support in reducing natural gas consumption and carbon footprint through the development of new strategies and long-term implementation plans to increase environmental efficiency
Profile Development: Initial needs analysis and support in developing pricing strategies, budgets, delivery options, and risk assessment profile
Market Analysis: Reporting on current market conditions, forecasts, regulations and pricing
Gas Transaction: Assistance in selecting natural gas providers and transportation options, negotiating contracts, purchasing gas, and selling of gas supply
Portfolio Administration: Gas volume aggregation, management of gas delivery imbalances, analysis on usage, savings, and reporting on actual vs. forecasted gas consumption
Accounting & Payment Services: Verification of invoices for buying/selling gas, transportation, and utilities
Products and Services
Banked gas account
Gas acquisition and selling
Market analysis
Natural gas budget
Natural gas management advisory services
Utility
Sector Availability
College
Family and Community Services
Government Ministry/Agency
Healthcare/Hospitals
Municipal and Related Services
Other
School Board
University
Project Advisors
Brock University
Conestoga College
Ottawa-Carleton District School Board
Toronto District School Board
York Catholic District School Board
York University
Choosing Your Supplier
To truly gain a competitive advantage, OECM strongly believes it's advantageous for you to work with a single strategic supplier partner, for core requirements, wherever possible. This approach ensures a strong, value-added relationship with many advantages, including: exceptional supplier responsiveness; improved interoperability; time and cost-saving process improvements; and more.

And remember, OECM is always available to help you analyze your core product needs to meet your short, medium and long term goals.
Related Events
October 24, 2019
1:00 pm – 2:00 pm
Feedback
SRP Customer Satisfaction Survey
As a valued customer with direct purchasing experience with our Supplier Partners, your feedback in the Supplier Recognition Program is crucial. Customer feedback is one of the focus areas used for SRP evaluations and survey (Net Promoter Score, NPS) is used for a customer feedback mechanism. The survey includes the list of suppliers who are eligible to participate in each year's SRP. Survey result will be collected and shared back with the supplier partner by OECM.
Recommended Agreements
Sign In / Create New Account
New Users (Eligible Customers Only)
Registering provides you with many benefits, such as access to
Products and Services Management
Watch List
Saved Categories
Agreement History
Register Today
Password Reset
If you have forgotten your password, click the "Reset Password" button above. OECM will send instructions to the indicated email address.
Don't yet have an OECM user account?
Register today.