Office Stationery, Supplies and Services
Expiration: July 20, 2022. OECM has the option to extend the Master Agreement for two additional periods of up to one year each.
Toner Cartridges and Related Services
OECM is pleased to introduce the re-tendered and improved Toner Cartridges and Related Services to our Marketplace of Products and Services.
Awarded Supplier Partners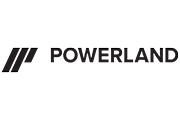 OEMs Include:
Brother, Canon, Dell, Epson, HP, HP (Samsung), Konica Minolta, Kyocera, Lexmark, Ricoh, Sharp, Xerox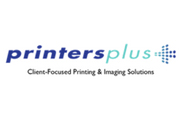 OEMs Include:
Brother, Canon, HP, Kyocera, Lexmark, Xerox
OEMs Include:
Brother, Canon, Dell, Epson, Fujitsu, HP, Lexmark, Okidata, Samsung, Xerox
OEMs Include:
Brother, Canon, Dell, Epson, HP, Kyocera, Lexmark, Okidata, Panasonic, Ricoh, Samsung, Sharp, Xerox
No Suppliers..!
What You'll Get
Quality products from reputable suppliers
A broad range of OEM, remanufactured and compatible products no matter your printer brand or model
Other related products including bio-toner products, maintenance kits, image kits, drum kits, fuser kits, and more
Services that offer peace of mind
No-charge Product Recycling Programs that support environmental stewardship
Extensive product and equipment warranties
Technical support
Customer support
Timely delivery across Ontario
Flexible ordering and customer incentives
No minimum order requirements
Incentives for customers including rewards programs, training programs, credits, and more
Products and Services
OEM products
Other Related Products
Recycling Program
Remanufactured products
Testing
Warranty
Sector Availability
College
Family and Community Services
Government Ministry/Agency
Healthcare/Hospitals
Municipal and Related Services
Other
School Board
University
OEMs Available
Brother
Canon
Dell
Epson
Fujitsu
HP
HP (Samsung)
Konica Minolta
Kyocera
Lexmark
Okidata
Panasonic
Ricoh
Samsung
Sharp
Xerox
Project Advisory Committee Members
Conseil Scolaire de District Catholique de L'Est Ontarien
Durham District School Board
FRANCOachat
Kawartha Pine Ridge District School Board
Lambton Kent District School Board
Peel District School Board
Thames Valley District School Board
Toronto District School Board
York Catholic District School Board
Choosing Your Supplier
To truly gain a competitive advantage, OECM strongly believes it's advantageous for you to work with a single strategic supplier partner, for core requirements, wherever possible. This approach ensures a strong, value-added relationship with many advantages, including: exceptional supplier responsiveness; improved interoperability; time and cost-saving process improvements; and more.
And remember, OECM is always available to help you analyze your needs to meet your short, medium and long-term goals.
Sign In / Create New Account
New Users
Registering provides you with many benefits, such as access to
Products and Services Management
Watch List
Saved Categories
Agreement History
Register Today
Password Reset
If you have forgotten your password, click the "Reset Password" button above. OECM will send instructions to the indicated email address.
Don't yet have an OECM user account?
Register today.